Location on the Walking Tour
316 Queen Street, the old location of the Karis family home, whose doors were open to many Greek immigrants to Kingston during this time. The Karis family helped new immigrants find employment, find shelter, book doctor's appointments, and more.
Audio Clip #1
Listen to to Peter Fountas describe his journey by ship from Greece to Halifax as a child.
Audio Clip #2
Listen to Andreas Frantzeskos describe needing to flee Cyprus for Canada after the Turkish invasion in 1974, recorded on the same day (July 20) 44 years after the invasion. 
The following audio clip is in Greek
.
The end of World War II and the end of Greece's Civil War, accompanied by Canada's more liberal immigration policies at the time, brought about Canada's largest wave of Greek immigration in the 1950's-1960's. Kingston saw a large increase in the population of Greeks at this time. With their famous entrepreneurial spirit, many also went on to own businesses – as the typical Greek-Canadian immigration tale goes, many arrived with "nothing in their pocket" and worked their way up to success through hard work and dedication.
This section will look at background information about this wave of immigration from Greece to Canada, and will look at the stories of our narrators included in this project who immigrated between the end of World War II to present day, told in chronological order. We will look at the push and pull factors for their migration, and what the journey was like coming from Greece and arriving in Canada for the first time.
STORIES FROM OUR COMMUNITY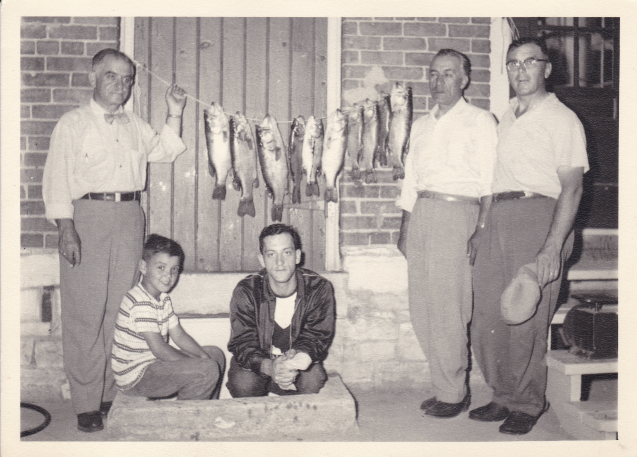 Maria Karis Brousalis's family – the Karis family, an early Greek family in Kingston – opened its doors to the newly-arrived Greek immigrants during this time, giving them a place to stay, helping them find employment, and more. "My mom would look after them," she says. Since they were already well-established in Kingston, they sought to ease the transition into this new society for newly-arrived Greeks. Some other community members also helped out the new Greek immigrants during this time. The Karis family, Maria recalls, would even accompany these new Greeks to doctor's appointments, since many came knowing no English. "A lot of people passed through our house," she said.
RECENT IMMIGRATION STORIES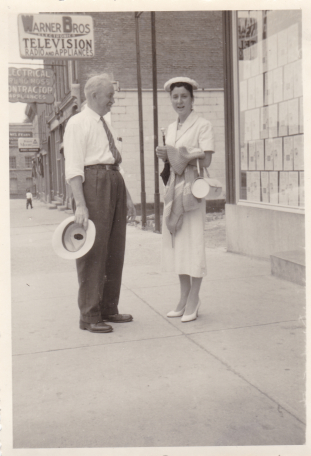 References:
"Century Man: The Father Salamis Story – General History." Accessed July 29, 2018. http://www.whitepinepictures.com/seeds/iii/31/history4.html.
Chimbos, Peter D. The Canadian Odyssey: The Greek Experience in Canada. McClelland and Stewart, 1980.
"Greek – Library and Archives Canada." Accessed July 29, 2018. https://www.bac-lac.gc.ca/eng/discover/immigration/history-ethnic-cultural/Pages/greek.aspx.
Kassimi, Charalambos Kasimis, Chryssa. "Greece: A History of Migration." migrationpolicy.org, June 1, 2004. https://www.migrationpolicy.org/article/greece-history-migration.
Tastsoglou, Evangelia. "The Margin at the Centre: Greek Immigrant Women in Ontario." Canadian Ethnic Studies = Etudes Ethniques Au Canada 29, no. 1 (January 1, 1997): 119–60.
Ted. (2008, August 25). Retrieved November 3, 2018, from https://bespokebybrouhaha.me/2008/08/25/ted.
THE LARGEST WAVE OF IMMIGRATION
Greek immigration to Canada reached its peak in 1967 (Tastsoglou 1997, 123). During this time period between the end of World War II and the end of Greece's subsequent Civil War (1946-1949), around one million Greeks had migrated from Greece, seeking economic and political stability in other countries – mainly in Western Europe, the United States, Australia, and Canada (Kassimi and Kasimis, 2004).
During this time, Canada was adopting a more liberal immigration policy, whereas the doors for immigration to Canada had been virtually shut for many years since around the beginning of World War I. Now, Canadian immigration policies were even encouraging the sponsorship of friends and relatives to Canada (Chimbos 1980, 29).
During this time, the primarily-rural Greeks were gravitating towards urban communities in Canada. The search for a better life, including more financial and educational opportunities, was the primary motivator (Chimbos 1980, 35). The influx of Greeks migrating towards these urban centers resulted in the formation of clusters of Greek communities in many cities, as immigrants sought to be closer to relatives and fellow Greeks (ibid). Often, Greeks would cluster into the same employment niches – especially restaurants! – for the same reason.
Greeks would have been attracted to the prospect of immigrating to Canada through, among many reasons, seeing the money sent home by friends or relatives who had done so before (Century Man: The Father Salamis Story). Many of the individuals interviewed for this project also heard stories about Canada from friends and relatives, influencing their decision about where to immigrate to once they had decided to leave Greece. The importance of existing Greek connections is also crucial in motivating immigration to certain areas. It is within this context that our own Greek community in Kingston received its largest wave of new members.
IMMIGRATION FROM CYPRUS
After World War II, many Greek Cypriots began to immigrate to Canada. The peak of this migration followed the Turkish invasion of Cyprus in 1974, after which over 200, 000 Greek Cypriots were fleeing Cyrpus (Library and Archives Canada). Today, there are over 25, 000 Greek Cypriots in Canada (ibid).
Andreas and Cleo Frantzeskos are Greek Cypriots who came to Canada after Turkey invaded Cyprus in 1974. They lived in Saskatchewan for years and then moved to Kingston in 1994. Andreas grew up in the village of Boghazi in Cyprus, before moving to England to pursue studies in electrical engineering. Before moving back to Cyprus, he worked in Nigeria. Before the Turkish invasion, Cleo had studied in universities in both Rome and Athens and had been working as a high school teacher.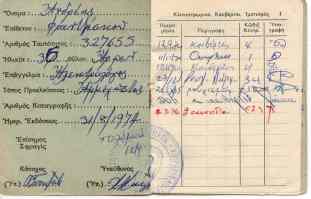 Cleo was born in the city of Ammohostos, in Cyprus. Cleo and Andreas got married in Ammohostos in 1971. The Turkish invasion occurred while Andreas and Cleo were living there.  "My wife was ready to give birth at that time. We left early in the morning when we heard bombs, taking nothing with us," Andreas says. The pain of the Turkish Invasion still hurts. They visit Cyprus yet cannot go back to their city and their old house, which Cleo describes as a big wound.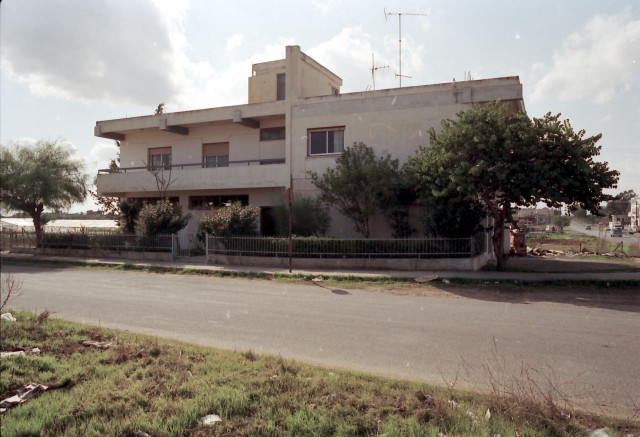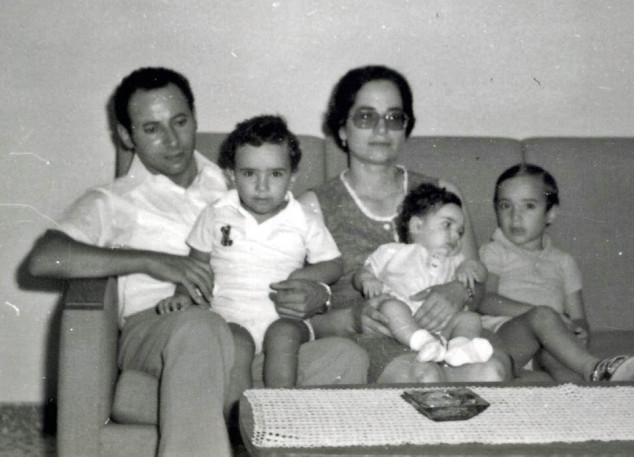 Andreas and Cleo stayed in Southern Cyprus for two years, before Cleo's brother sponsored them to come to Melville, Saskatchewan. In their interviews, both Cleo and Andreas describe the shock that arriving to Canada was. Before coming to Canada, Cleo already knew it was a big place that was very cold, with many trees. She had seen a photograph of frozen trees. She loved Canada, and she dreamed of coming here from Cyprus. When Cleo came to Canada, a lot of it was like she imagined but at the beginning it was also a shock. She was coming from a big city like Ammohostos and she moved to the small city of Melville. She was shocked by even the little things, such as that there was no drug store open overnight.
There were only two other Greek families in the area at the time. Andreas worked as an electrician to a contractor. Later, he found a job in the repair and maintenance field, and eventually they bought their own business selling sporting clothes and shoes. Cleo also attended the University of Regina while living in Melville. Andreas and Cleo's three children all went to Kingston to pursue post-secondary education. Evangelos was studying at RMC and Savvas and Chrystalla were studying at Queen's. Andreas and Cleo moved to Kingston to join them in 1994. At first they were renting a house and after 2 years they bought their own house, which is where they still live today.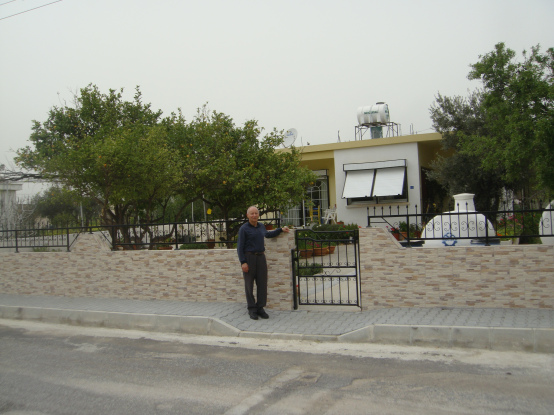 When they moved to Canada, they wrote to and called their family often. It was more difficult with no technology back then. They were familiar with the English language as both had attended schools where English was taught. In Kingston, they met many Greeks through the church and formed strong relationships with many families. Moving to Kingston was difficult, and trying to find employment was especially difficult. The Greek community helped them a lot, Andreas says. He describes how he worked for the community at first and then the community's priest helped him find a job at the LaSalle hotel, which was his last job before retirement at the age of 66. As for Cleo, her passion for preserving the Greek language and culture motivated her to establish a Greek school in Saskatchewan. In Kingston, Cleo was a Greek school teacher for over ten years, having a huge impact on the youth of our community. Cleo and Andreas still visit Cyprus every five years or so.
To read the full story, click here.