Location on the Walking Tour
The old location of the Superior Restaurant, where the Megalos restaurant is today, 226 Princess Street.
Audio Clip
Listen to Maria Karis Brousalis describe the businesses her father and uncle ran, as one of the earliest Greek families to immigrate to Kingston.
THE ENTREPRENEURIAL SPIRIT OF GREEK CANADIANS
Finding employment has always been a central concern for new immigrants. Often, familial connections secured work for Greek migrants, and Greeks would rely on these networks in order to financially secure themselves in their new countries. Greek-Canadians have been well-known for their tendency to find employment by creating their own businesses. Many Greeks in Kingston have owned restaurants, parlors, ice cream shops, or fruit stands over time – and Princess Street today is still dominated by Greek businesses.
An archetypal Greek-Canadian immigration story states that the first generation to immigrate to Canada is entrepreneurial: they establish successful businesses – perhaps in the sectors of restaurants, travel agencies, retail firms, and more – and then urge their children to focus on higher education.  Early Greek immigrants to Canada worked extremely hard, for long hours and usually at minimum wages. They often worked in the most laborious and difficult jobs until they learned the English language and saved enough money to start their own businesses.
Restaurants, although extremely hard work, did not require a high level of English proficiency, nor did they need an extremely large sum of money to begin their investment into starting a business.  Families also tended to pass down their knowledge of running a business, and so the entrepreneurial spirit of the Greeks continued through generations.
THE EARLIEST GREEK-OWNED BUSINESSES IN KINGSTON
George Katinas, whose grandfather came to Canada in 1912 and opened a candy store in Smith Falls, says that the ice cream parlor was a very Greek thing, especially in the 1920s. Candy shops and ice cream parlors often went hand-in-hand. George recalls literary references about old, small-town America that stated "the main street wouldn't be the same without the Greek ice cream parlor."
The same was true for Kingston in the 1920's. At this time, Spiro Sakell's father, Andrew, along with his uncles, George, Tom, and Greg, owned the Crystal Palace ice cream parlor at 180 Princess Street. As Spiro describes it: for "anybody that was anybody… that was their place to meet." The Sakells were one of the first Greek families to immigrate to Kingston. Spiro Sakell, a narrator for our project, was only a child when his father co-owned this business, but he shares his memories with us.
The Crystal Palace had beautiful floors; the tables were thin marble with white chairs; on one side they sold "all kinds of chocolates in glass cases"; they had a soda fountain, and of course, they had lots of ice cream. Spiro remembers they made "fabulous sundaes" there, and it always felt like a treat to visit the parlor. At one point, they started selling exotic fruits and, later on, even sandwiches.
Around the same time, George Sakell (one of Spiro's uncles) also owned the Superior Ice Cream Parlor at 204 Princess Street. The details of these businesses is vague for Spiro, as he was only a child at the time. In order to put the pieces together, we consulted an old directory of Kingston businesses. In 1922, the business directory has the following businesses listed for the Sakell family:
Sakell Ice Cream and Candy Shop, 220 Princess Street (Sakell Bros), which is pictured to the right in a map from 1924 (via: https://www.cityofkingston.ca/explore/maps/historical).
Superior Ice Cream Parlor, 204 Princess Street (George Sakell)
Crystal Palace Ice Cream Parlor, 180 Princess Street (Andrew and Gregory Sakell)
Margaret Zakos and Peggy Geracimo were interviewed for this project. They spoke about their grandparents, James and Helen Zakos. James Zakos immigrated to Kingston in 1914. James had been a merchant in Greece, and in Kingston he opened the Olympia Fruit, Vegetable, and Candy Store. He brought his wife, Helen, to Kingston to join him in 1925, along with the rest of his family. His children worked in the business alongside him. The girls would make the candy down in the basement and the boys would work upstairs in the store. James and Helen had ten children, some of whom had been grown-up already by the time they came to Kingston. In 1927, James opened Zakos Brothers Limited at 360 Princess Street. As Margaret and Peggy describe it, the business was "a family affair". Everyone worked there: the children used to "get a piece of pie for a hard day's work". They sold primarily fruits and vegetables, and would drive up to Toronto to get their produce. It was a period with no refrigeration, so their "purchasing was important" and they couldn't keep fruits and vegetables for a long period of time. The store was located across from the old YMCA building on Princess Street, now demolished.
Interestingly enough, the Karis family also owned an ice cream parlor by the name of Superior Ice Cream in the early 20th century, although this one was located all the way up Princess Street, which was "where Kingston ended" at that time. It was where Princess Street and Bath Road cross today, at 859 Princess Street. Maria Karis Brousalis's father, Frank Karis, and her uncle, Basil (Bill) Karis, owned both the Superior Ice Cream shop and the Superior Restaurant. Superior was a supplier of ice cream, likely supplying to both the Sakell's ice cream shop and the shop of their first cousins (the Karis family), and so it is understandable that the two ice cream shops could have held the same name.
The Superior Restaurant was located where Megalos Restaurant is today – at 226 Princess Street. Princess street was, as we've seen, quite dominated by Greek businesses. Frank Karis began the restaurant with his brother Bill at only 19 years old. Eventually, they decided to split the two business, with Frank keeping the Superior Ice Cream shop and Bill keeping the Superior Restaurant. Much later, Frank sold the business to a local dairy called Hemlock Park Dairy and Hemlock eventually sold all the recipes to Nelson's dairy. Maria's father's "velvet vanilla" recipe is now Nelson's "Venetian Vanilla"! Below are photos of the Superior Restaurant, and the exterior of Superior Ice Cream.
Maria's great-uncle, Pete Karis, the uncle of Frank and Bill, owned the Mayfair, which was located on top of where the Grand Theatre is today. It was only a few doors down from the Superior Restaurant. Until the 1950's, Maria recalls, restaurants did not usually serve full meals, because people tended to eat at home. The Mayfair, like most restaurants, served mostly desserts until after the 1950's. In the photos to the right, we can see the interior of the Mayfair.
In 1945, James and Helen Zakos purchased Hamilton Drugs at 619 Princess Street. No one was a pharmacist in the family, but they owned the business and hired pharmacists. Their drug store was the first self-service drug store in Ontario. James had lived in Chicago before coming to Kingston, so he had seen self service drug shops, and he adopted this method for his business which was patterned after Walgreen's in Chicago. There was a restaurant beside the drug store: it was all one connected area. Nonprescription medication, perfumes, and other items were offered through the pharmacy's self-service. Hamilton Drugs existed for 25 years.
GREEK BUSINESSES IN THE MID TWENTIETH CENTURY
Kingston received its largest wave of Greek Immigration after the end of World War Two and the end of the Greek Civil War. The Mid-Twentieth Century saw an incredible increase in the Greek population of Kingston and, along with it, many changes to the community. A primary concern for newly-arrived immigrants was, of course, the matter of employment. Often, those who sponsored one's immigration would also help them find employment, perhaps within their own businesses, or through their connections in the broader community.
Fil Menikefs immigrated to Kingston in order to attend Queen's University, although he did not end up attending university and instead joined the work force. As he describes, Greeks that came later than 1950 had a hard time buying a house and finding work. Most of them worked in restaurants and they worked extremely hard. Many Greeks worked in a leather factory because it was undesirable work. When the factory closed a lot of the workers went to Queen's to work either in cleaning or in maintenance, or they worked for the Kingston General Hospital.
John Karkoulis came to Kingston in 1953 to join his older brother George and his younger brother Peter who were already living here. John had initially intended to study medicine in Greece but instead, with the encouragement of his brothers, decided to come to Kingston and enroll at Queen's University. Eventually, John decided to enter the business world instead, and joined his two brothers in opening their first business. John,  George, and Peter opened a coffee shop called the "Lunch Bar" at 398 Princess Street on September 1, 1953. The Lunch Bar was also known as GJP – for George, John, and Peter. The restaurant became a popular and successful business, catering both to Queen's students as well as the larger Kingston community, many of whom still have fond memories of the restaurant more than 60 years later.
John, George, and Peter bought the LaSalle Motel in the 1960s, where the Travelodge Motel is today at 2360 Princess St. The hotel had 40 rooms. They rented out the rooms for 7 CAD/night. In 1974 John and his brother renovated the hotel. They were working many, many hours: 12-15 hours a day, 7 days a week. The Travelodge Motel is still a very successful business to this day, home to the acclaimed Cavelier Dining Room.
Ted Brousalis, the late husband of Maria Karis Brousalis, moved to Kingston and worked for the Karkoulis family. He had been working six or seven days a week, while learning English in a night school. When Ted came to Kingston, there was no liquor service in Ontario. As Maria puts it: this was before Kingston was a "wet" city. He went to Toronto for bar manager training. Afterwards, he worked at the LaSalle Hotel (owned by the Karkoulis family) as their bar manager. According to his daughter, Kristina, Ted was proud of that accomplishment, as he was one of the earliest people in Kingston to get the certification to do so. Afterwards, Ted Brousalis bought his first business – a take-out "burger and snack shop" – with a business partner. Kristina describes how Ted introduced Souvlaki to Kingston.
Toula Leos's family owned the Queen's Tea Room throughout the mid-twentieth century on Queen's campus, at 51 Union St. W. They served beef, eggs and bacon, pasta, milkshakes ("a lot of milkshakes!"), ice-cream, ice cream sandwiches, and much more. Toula remembers there were always a lot of university students there, and it was always very busy around graduation ceremonies.
Toula and her late husband, Louis Leos, bought the GJP, located where the Burger King is now at 398 Princess Street. "It was very central", Toula recalls. She remembers that it was near the Zakos drug store. The Karkoulis family had owned this restaurant before and when the Karkoulis family decided to buy their LaSalle Motel, they sold GJP to the Leos family. Imagine how dominated by Greek businesses Princess Street had been in the mid-twentieth century!
Mike Kanellos worked at a restaurant called The Steak House, on Barrie Street, when he first came to Kingston. Mike's two brothers, Jim and Costas, followed Mike and Theodoros (his other brother) to Canada shortly after. They all lived together in Kingston, and Mike began working for Davis Tannery, along with another brother of his. In this tannery, their job was to make leather with a press. In 1952 Mike was working for 16 hours per day in the tannery. Mike was responsible for making 52 different designs of leather. He worked there for 11 years. In 1971 Mike resigned and started working at Queen's for another 25 years as a janitor. He was grateful for this work, as he had young children to provide for at the time. This job was how he could afford to buy a house. Later, he opened a cleaning company with his wife.
Peter Fountas's family owned the Ms. Kingston Delicatessen, located downtown beside where Chez Piggy and The Toucan are now, at 70 Princess Street, during the mid-twentieth century. For Peter, the courtyard behind those buildings was his "playground" growing up. His father bought the restaurant after working in the Superior Restaurant for a year. Again, we see the importance of connections within the Greek community for securing employment in a new city following immigration. When his family bought the restaurant, the profits were low: they never expected for it to become successful. According to Peter, they started out making only $48 over the weekend and about $9 on a week day. It "wasn't even enough to pay the electricity." Peter's mother and father worked very hard to increase the business's sales, until they were able to pay all outstanding costs and build a profitable restaurant. Ms. Kingston Delicatessen was sold in 1972. Peter Fountas, with the help of his father, eventually opened a restaurant called "The Hellas Restaurant" at 403 Princess Street. Afterwards, he changed the name to "Ruby's" and it became another very successful business.
Spiro Sakell, during this time, had graduated from Pharmaceutical studies. He took courses at the University of Toronto. Upon returning to Kingston, Spiro got a job at Moffatt's Pharmacy on Princess and Clergy. After working there for a while, he eventually opened his own store at Division and York Street.
When Pandelis Bettas arrived in Kingston it was December, just before Christmas. He started working as a dishwasher at the Superior Restaurant, owned by Vasileios (Bill) Karis. Pandelis worked at Superior for 3 years and later he got a job as chef's assistant in another restaurant, the "Brockapp Inn", owned by a German family. This restaurant was at Brock street and Wellington. He worked there for 4 months. Later, Peter started working in the Davis Tannery processing leather for shoes and clothes, much like Mike Kanellos did. He worked there for 6 years. After this, Pandelis found a job at Queen's university where he stayed for 5 years. Finally, he decided to run his own business. He bought a small restaurant which had 5 billiards in it. He renovated it and opened a restaurant at the front entrance. His business was called "Olympian Billiards and Restaurant Take-Out". He worked there for 43 years before he retired.
Olympia Billiards and Restaurant Take-out was at 63 Charles Street, across from the No-Frills grocery store. They offered fish and chips, hamburgers, fries, soft drinks and milkshakes. At the beginning, Pandelis ran the business with a co-owner named Dimitrios Kouris and later with another co-owner named Constantinos Bourgiotis. Pandelis was a very tough boss, he says. It was a hard job. He worked from 7 am to 11pm. It was tough to run a business and have a family because he worked so many hours. His restaurant opened at 7am and closed at 10pm! In the photos to the right, we can see Olympian Billiards and Restaurant Take-Out, with Pandelis working inside.
Chris Nikas was only eighteen years old when he came to Canada from Greece. It was 1951. Chris did not know English and he knew very few people. He was able to find work in George Karis's restaurant, working in the kitchen and making $18 a week. Years later, when the Zakos family needed a bartender for their restaurant, Chris took the job. It was after this that Chris renovated an old coffee shop. It became the Downtown Coffee Shop, located where Grecos is today (167 Princess St).
Chris sponsored both his brother and sister to come over from Greece in 1954, as well as many cousins. Chris and his brother, Gus, entered into partnerships from the time Gus arrived in Canada until retirement. Together, they owned the Downtown Coffee Shop, and they would go on to own five more successful businesses throughout their lives. They opened a grill by completely renovating an old Chinese restaurant downtown. The grill was called The Embassy Restaurant, located at 314 Princess Street. Most of his employees were university students, and he paid them 80 cents an hour in a time when the minimum wage was 40 cents. The restaurant was so successful that on Thursdays, Fridays, and Saturdays, Chris remembers that there were always lineups. On the corner of Alfred Street and Earl Street, Chris and Gus eventually opened a variety store. This allowed them to spend more time with their families, as they had one day a week off. The variety store was called College Variety when Chris and Gus ran it; but today, it is run by Chris's nephews, and it is called Campus One Stop, located at 163½ Alfred St.
When asked what Chris believes made him so successful, he said he always had a lot of "street smarts". He had been independent for a long time, and so he learned to work hard and always work towards bettering himself. Chris also paid a lot of attention to detail in his restaurants: everything was homemade in the store, and he would always tell his employees never to serve something that they themselves wouldn't eat. He says he would rather lose money on something than serve something that wasn't good quality. Chris finds it important to treat your employees humanely: there is nothing you can lose by doing so, and people actually work harder when they have a happy environment. Chris always made sure that the customers were treated kindly and were communicated with as well. The employees were told to greet every customer. These are the things, he believes, that kept him in business for so many years.
Fil Menikefs bought a business from Manos Tryfonopoulos in 1976. It had been his dairy bar, called Brookside Dairy, at 817 Division Street. There was also a milk factory attached to the dairy bar. Fil sold the business after 20 years of owning it to retire. The dairy bar worked both as a retail store itself and to provide supplies to other restaurants. Fil delivered ice-cream to the Olympic Harbor restaurant. He was getting ice cream at a whole-sale price so he could sell it to other restaurants.
When George Katinas came to Canada in the 1980's he had no other skills apart from what he had learned in high school. The easiest thing for him to do was to find work through his connections. He had a connection with Athan Anagnostopoulos who found him a job as a dishwasher at the Olympic Harbor restaurant restaurant he owned, at 53 Yonge St. George was staying with Alex Lambropoulos, his godfather, at the time. He was also taking English as a Second Language classes. Through learning English, he found he was able to access more of the culture and make more Canadian connections. Before then, however, as many new Greek immigrants do, he had to rely solely on his Greek community connections in order to find employment.
Of course, these stories do not even begin to encompass all of the stories of work and businesses our Greek community has. Greeks truly have an entrepreneurial spirit, and many businesses in Kingston are, or have been, owned by the Greeks in our community.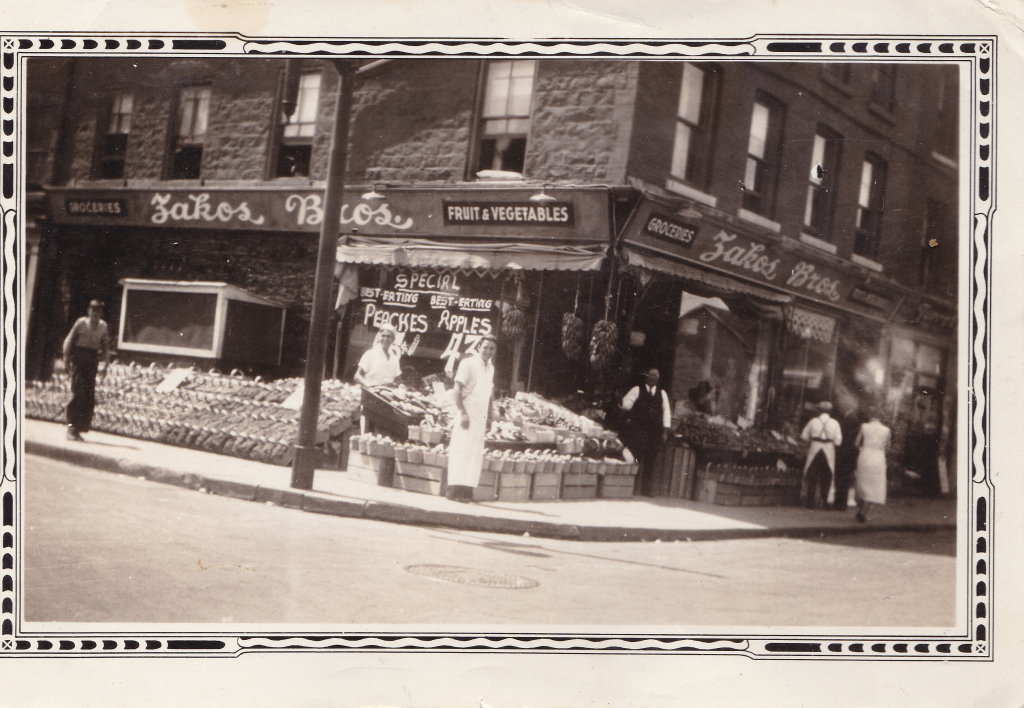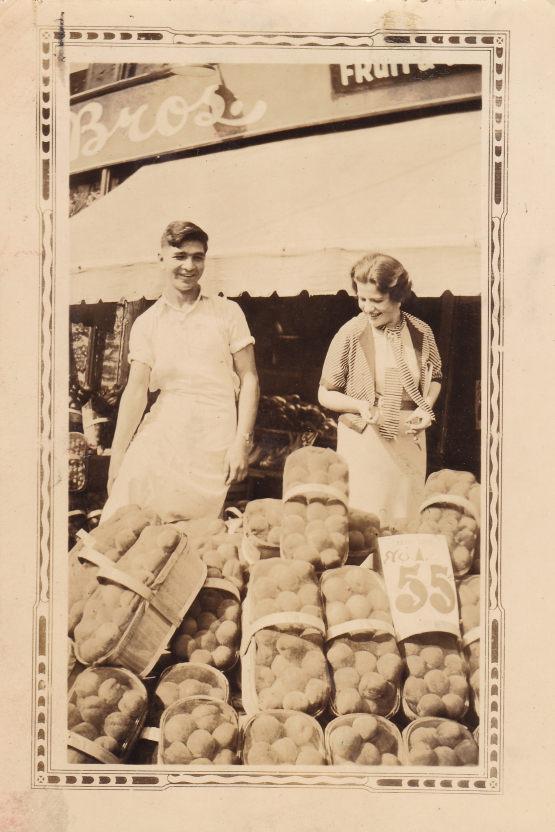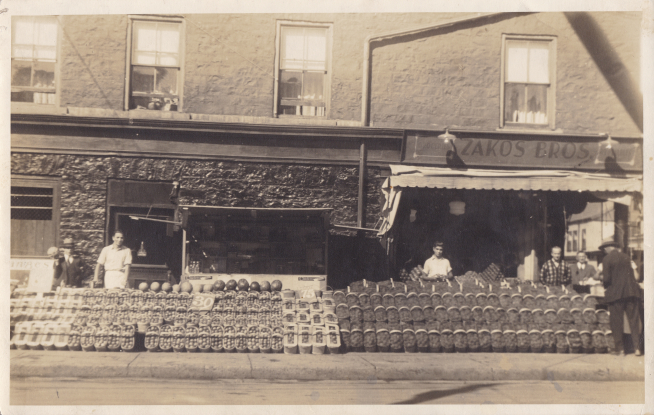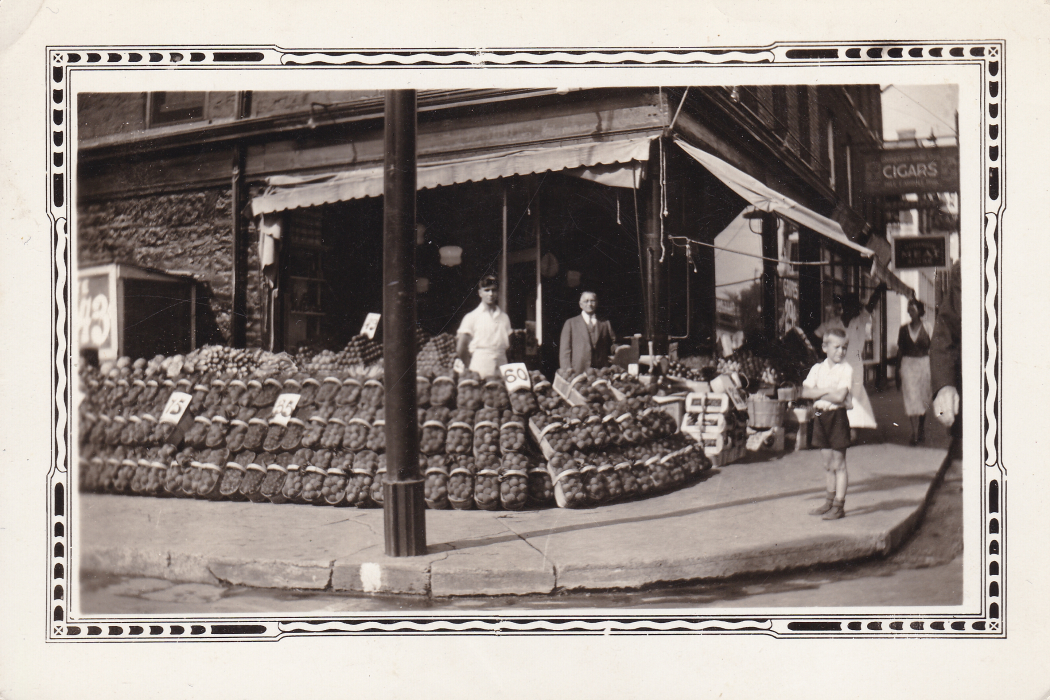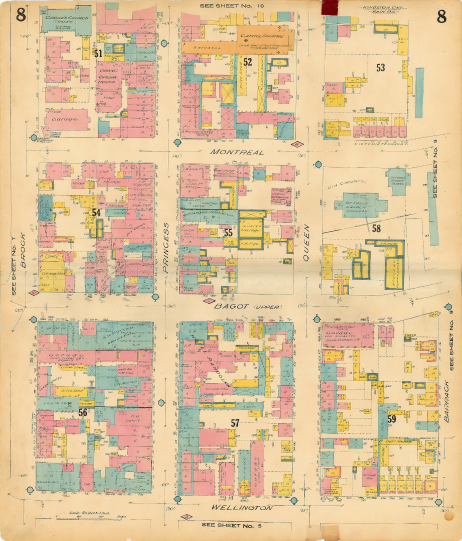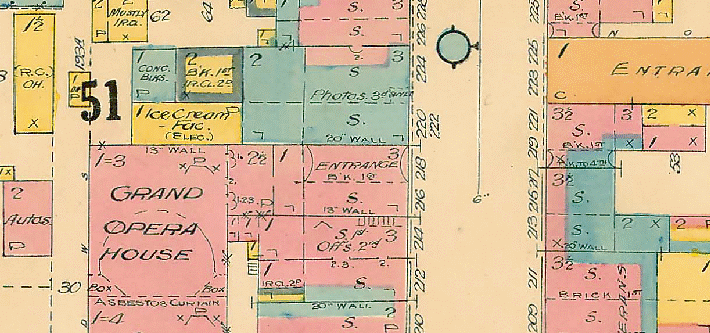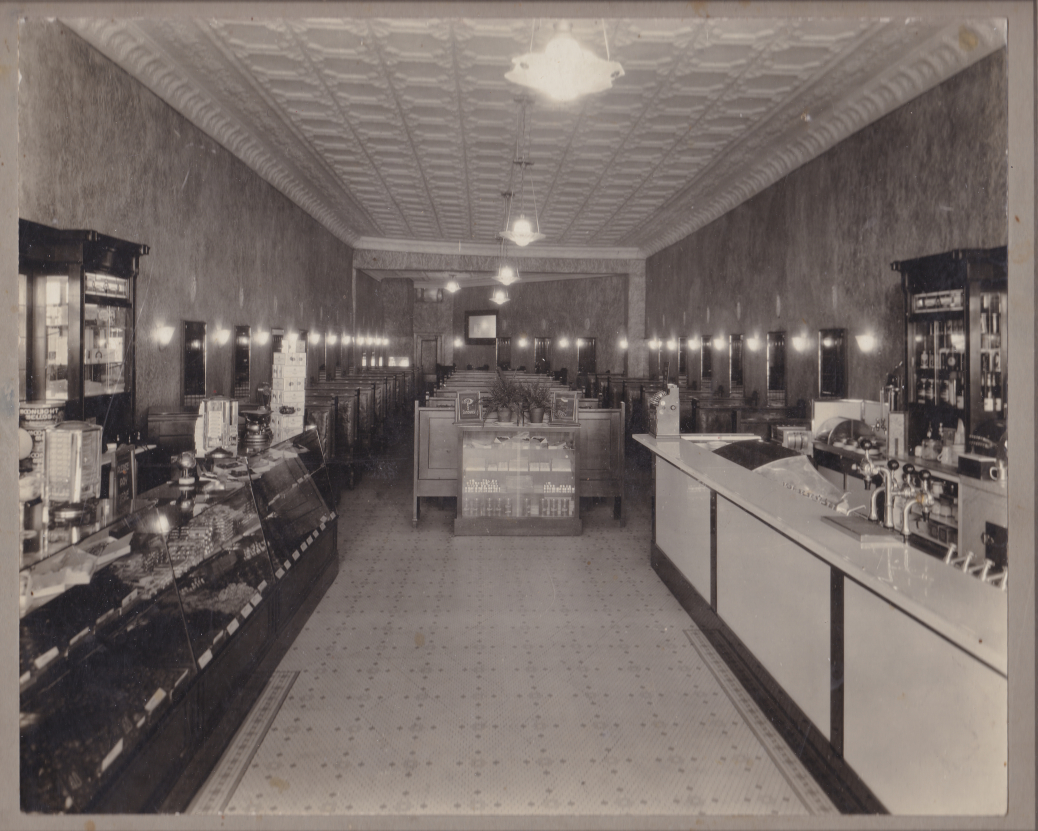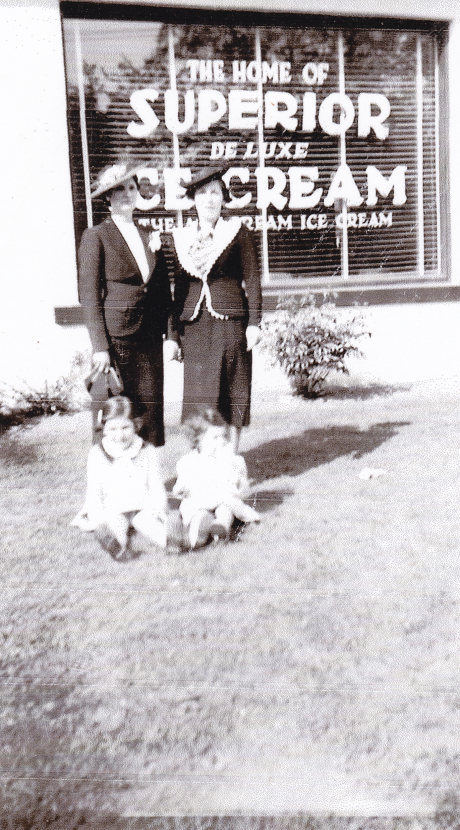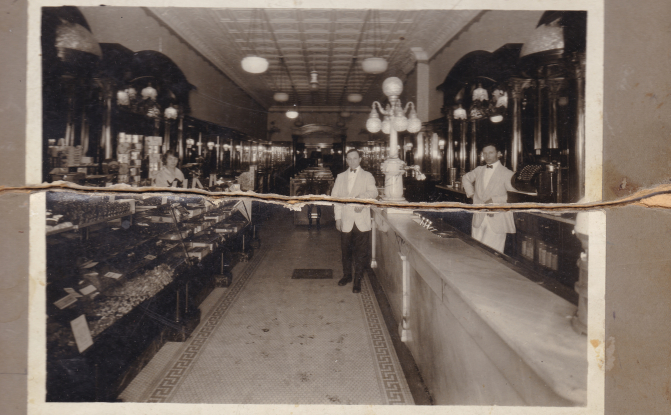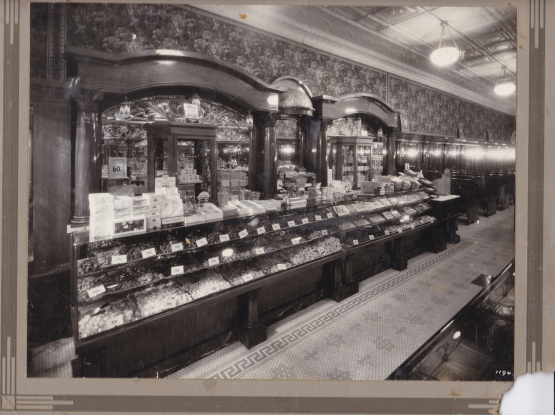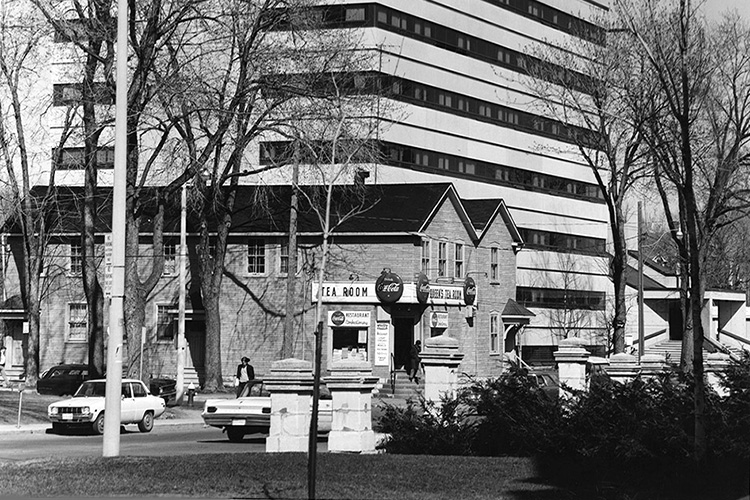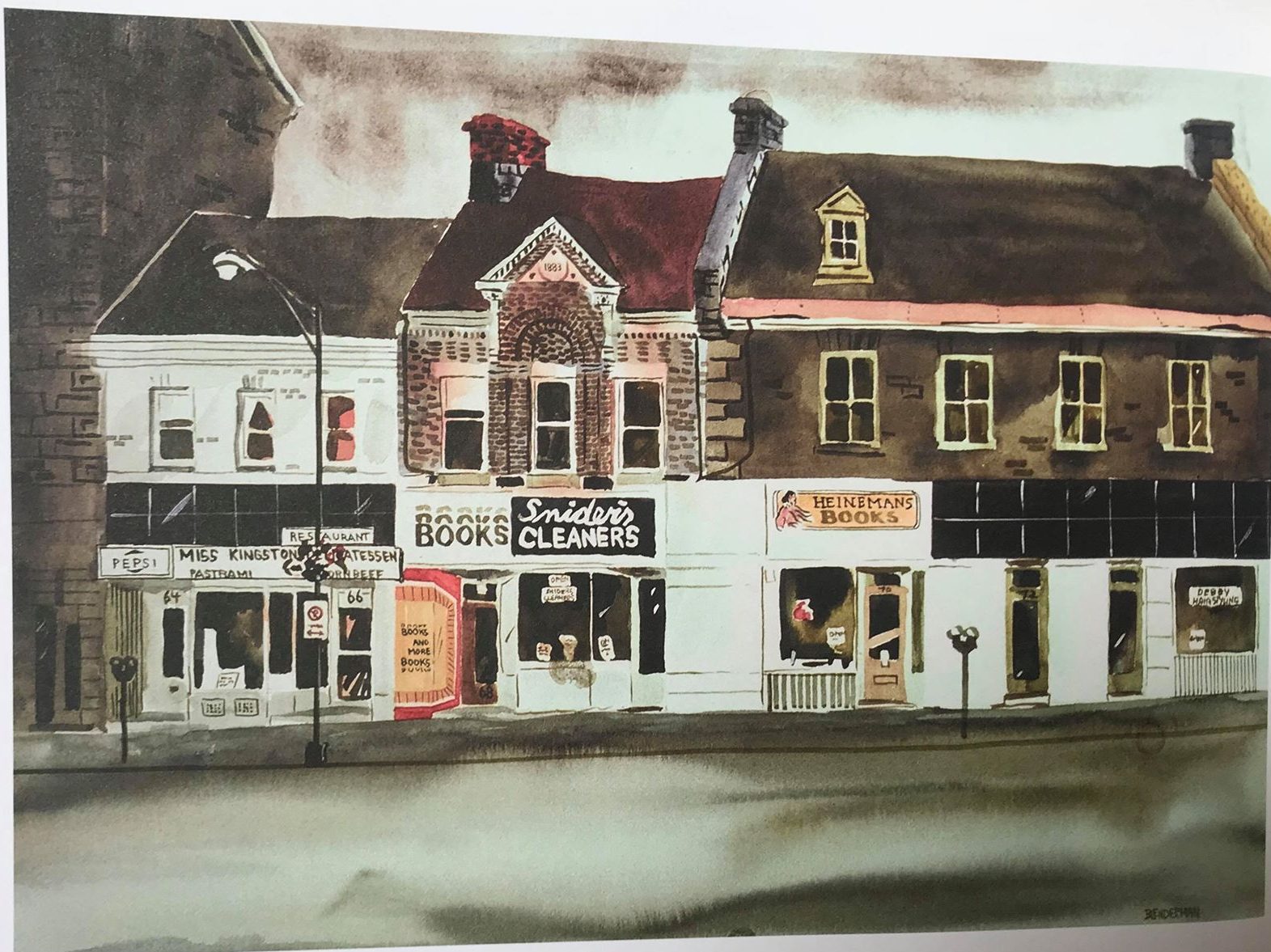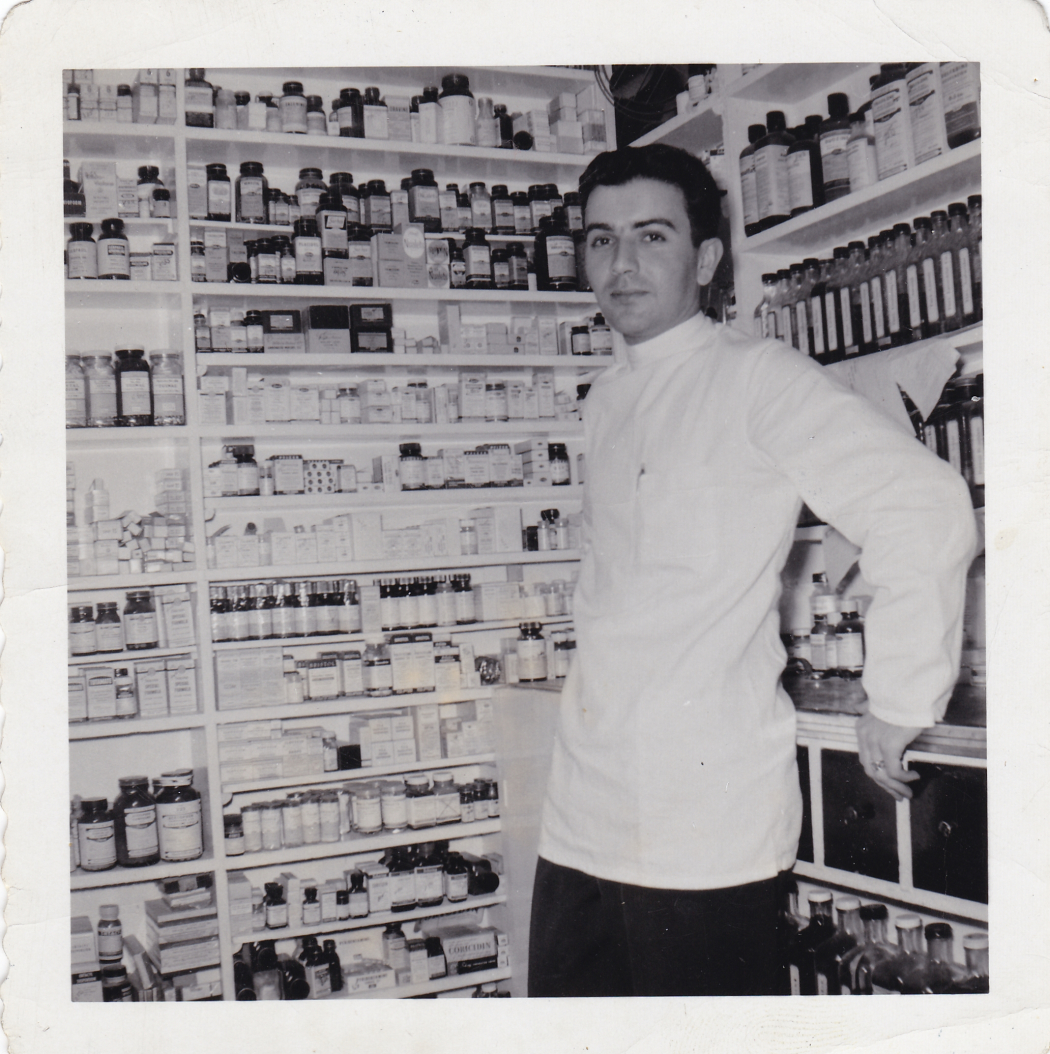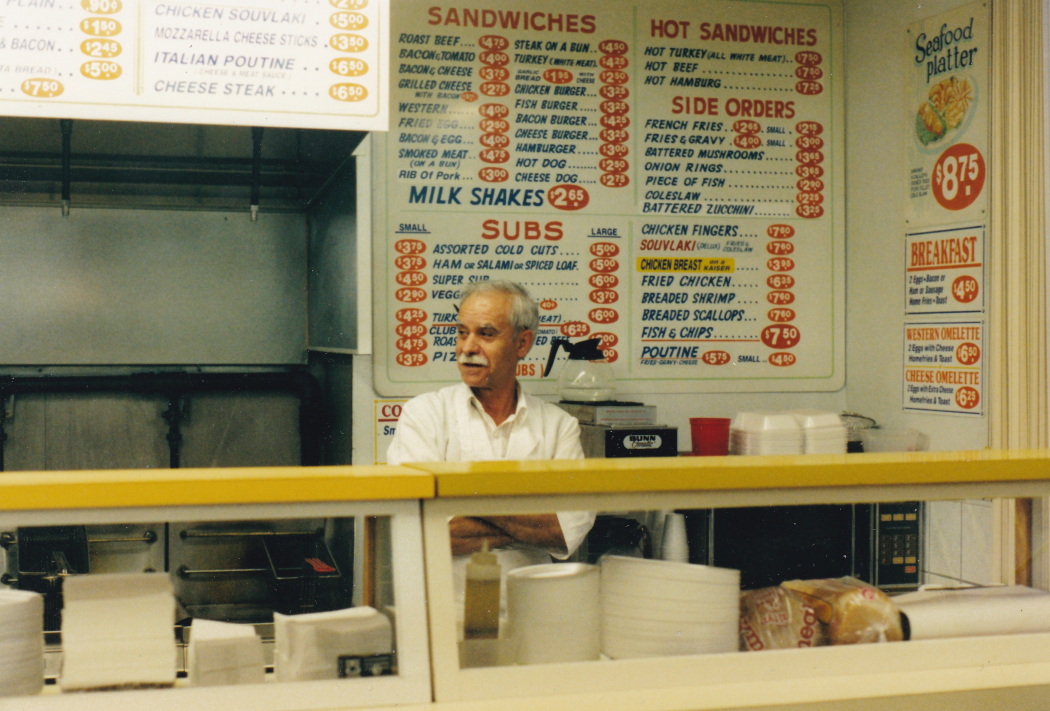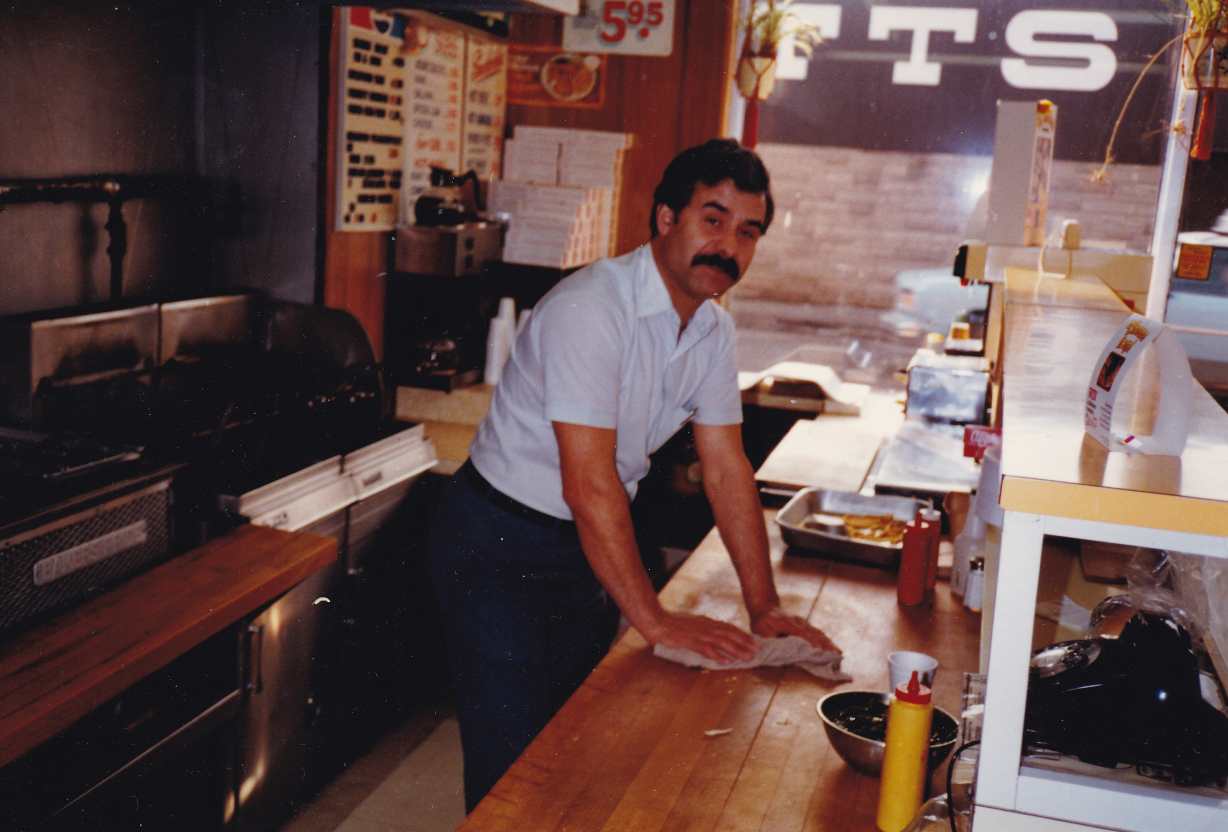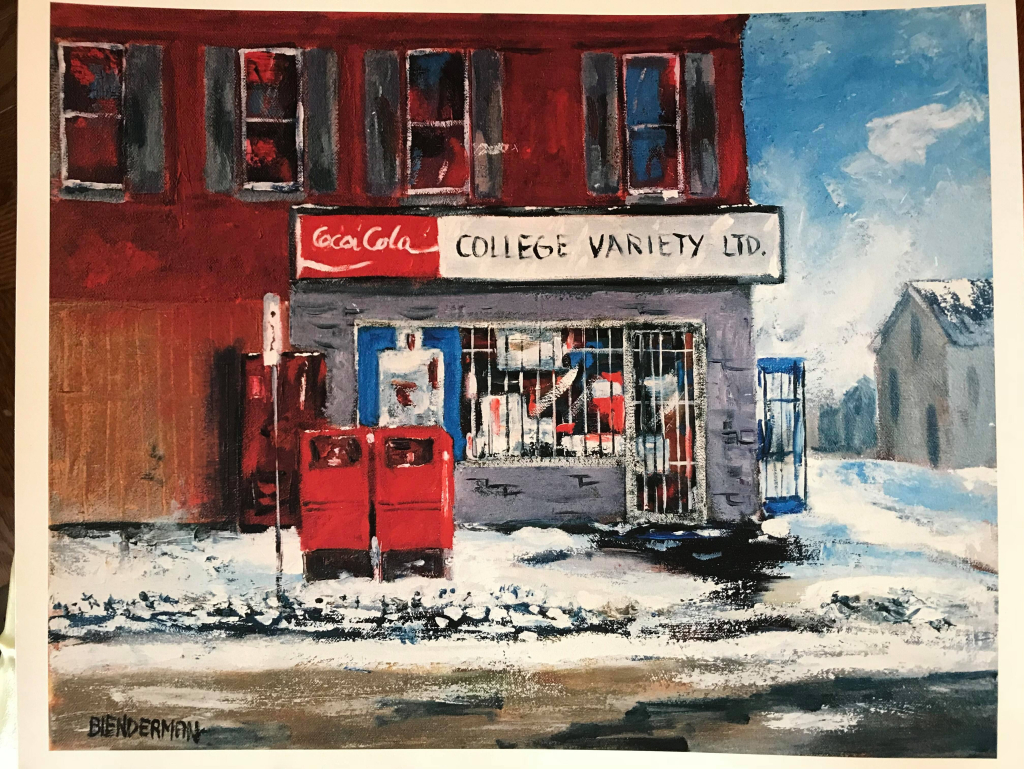 Below is a map of the locations of most of the businesses mentioned in this text, for your reference.
To read the full story, click here.