Street Address: Macdonald Park
It is perhaps surprising to learn that the city was once home to hundreds of cows.[1] In fact, the first year that animals were recorded in the city's assessments, in 1838, more cows (157) were recorded than horses (151).[2] In striking contrast to the rich visual documentation of horses, cows were not readily documented in paintings and photographs of the city. Images one does find of cows (like the one below) often depict them outside the city looking in (much like standard contemporary representations of cows as belonging to the farms and fields of a sentimentalized rural landscape). In fact, Kingston's cows lived all over the city. In the 19th and early 20th centuries one could find cows at the Orphan's Home,[3] Kingston General Hospital, Morton's Distillery,[4] the Dairy School,[5] the Markets,[6] and in many hotel and backyard sheds.[7] In the summertime, cows were pastured in land dedicated for that purpose. Macdonald Park, Caton's Field, and Emma Martin Park were all at some point cow pastures.
We are standing in Macdonald Park where annual meetings took place between the Mississaugas and the colonial authorities to mark the Crawford Purchase of 1783.[8] Initially intended for settlement, the Crown re-appropriated this plot of land in 1840 for military purposes, and constructed fortifications on it.[9] Despite Macdonald Park becoming a pasture as early as 1855[10]  and cows being an important part of European colonization[11] very little attention has been paid to the many decades this area served as an urban animal space, primarily for cows. Nonetheless, newspaper articles show that by 1888 many Kingstonians felt the fenced land was a "blemish upon the city" and that such property could be put to better use, stating that "the most pressing need" was "to get rid of the objectionable cows." [12]
While Kingstonians had many ideas about where they wanted cows to be, cows sometimes had their own ideas and would stray from their homes and pastures. Consequently, it was common for people to post "lost" and "found" adverts in Kingston's newspapers. They would describe their cows in often intimate detail, such as Catherine McLachlan who in August 1841 put out an advert in the Chronicle and Gazette searching for a lost cow. While she did not name the cow, she described the cow's body, noting that she was red with a black nose and nice horns. Another, unnamed resident, in May and June 1879 was looking for "a brown cow, with hind legs below the knee white, white star on forehead, and lower part of tail white."[13] He went on to say that "anyone leaving information of her whereabouts at the Golden Lion Grocery will be liberally rewarded". These details show how those who lived with cows knew them well and that there was something of an informal economy when it came to managing urban cows. A person who found a cow could charge the owner for the expense of looking after them but oftentimes they took cows to the city pounds.
In the same year the cow with a white star on her forehead went missing, the city created two more pounds – one in the south of the city (on Earl Street, near University Avenue), and another in the north of the city (near Patrick Street). The city had dedicated pound keepers, such as Samuel Shaw who looked after them. These pound keepers would get money from the fines people paid when collecting their cows, and if no one collected the animals they could be sold at auction or killed. The relatively 'benign' acceptance of cows' wandering tendencies seemed to be coming to an end when in 1879, cows were increasingly described as "vagrants"[14] and "harassers"[15] who destroyed property and damaged lawns. This was reflective of changing property relations in the city whereby cows were increasingly understood as not only property themselves but as potentially damaging to the value of both public and private properties (including parks, homes, and streets). The same was true for Macdonald Park when in 1888 Kingstonians where increasingly irate that the land was being used for "objectionable cows."[16]
Despite the changing tide regarding cows' presence in the city, they remained within Kingston's boundaries for many decades more. But today, other than their presence at the annual agricultural fair, cows are rarely (if ever) seen in Kingston as living beings (but they are omnipresent as milk, meat and leather). One can't help but wonder which animals are ubiquitous in Kingston today who might become invisible in the city's future. How can we better preserve and tell the histories and stories of the animals who make our cities what they are? How can we better appreciate the animals who are currently in and shaping Kingston today?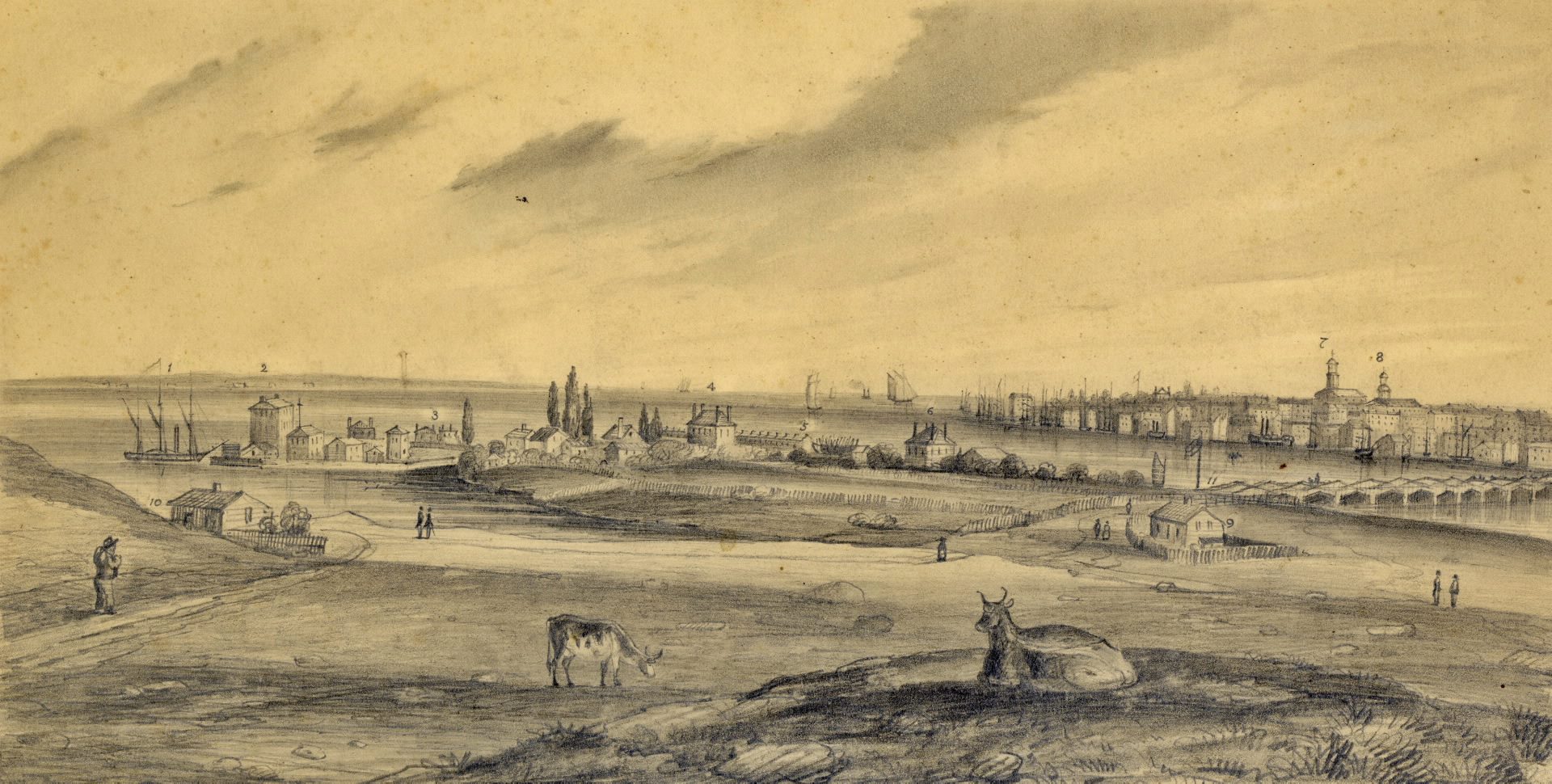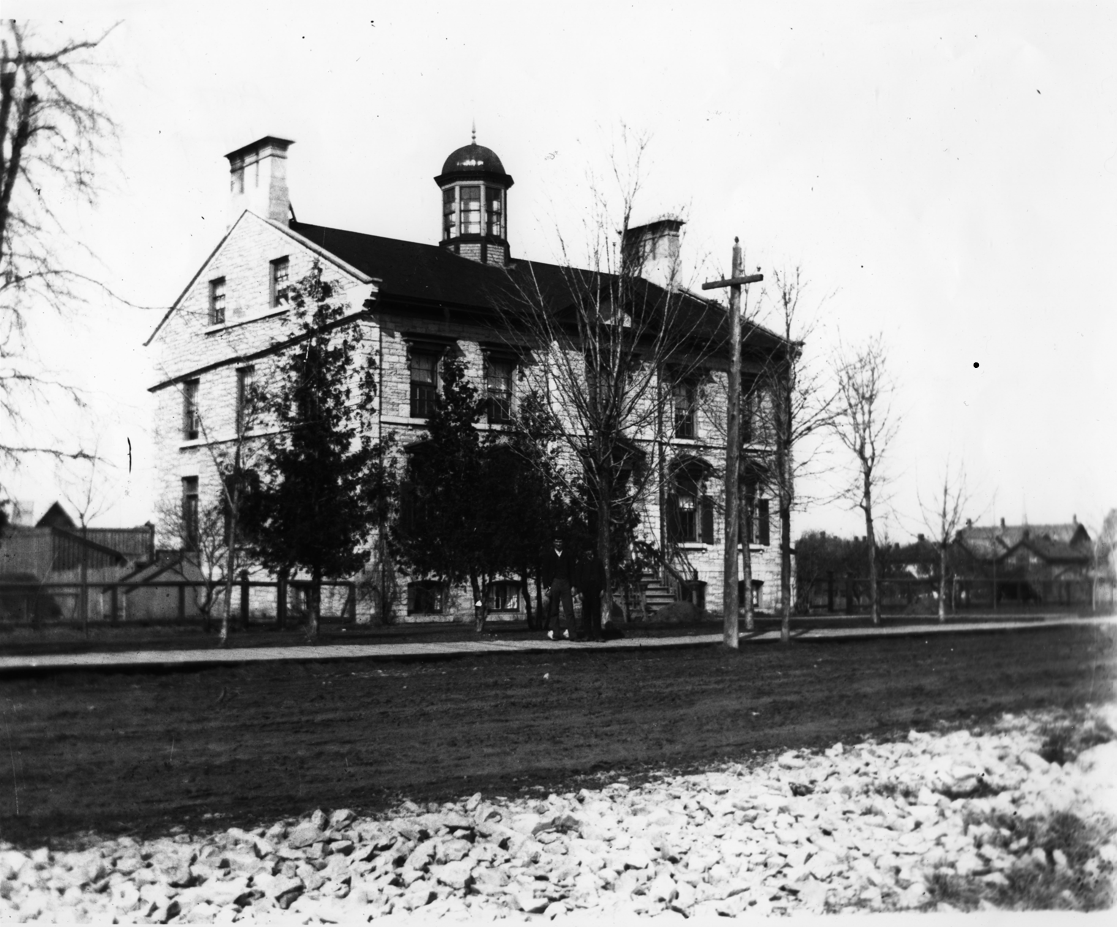 Notes and Credits:
Footnotes: 
Extras: 
The Cow with Eartag #1389 by Kathryn Gillespie
Why we love dogs, eat pigs and wear cows by Melanie Joy
Quick Cattle and Dying Wishes: People and their Animals in Early Modern England by Erica Fudge
Oxen at the Intersection by pattrice jones
Kill and Chill: Restructuring Canada's Beef Commodity Chain by Ian MacLachlan
Nutrition Policy in Canada, 1870-1939 by Aleck Samuel Ostry
A Propensity to Protect: Butter, Margarine and the Rise of Urban Culture in Canada by W.H. Heick
Animal City: The Domestication of America by Andrew A. Robichaud
Cow, book by Hannah Velten
The Cow: A Tribute by Werner Lampert
The Geography of Livestock, a documentary by Atlaspro