55 John Street
The Cassidy family lived on John Street as early as 1861 when Andrew and Sarah, born in Ireland, bought a house there. While working at Morton's Distillery (now the Tett Centre), Andrew died by falling into the hull of a ship he was helping to load; newspapers of the time reported that money was raised for his widow and seven children but that it was later stolen. One of those children, William, became a carter who served as Kingston's last lamplighter. He married Emma Frasso. Born in Kingston in 1882, Emma was the second child of a sausage maker from Italy and his Irish wife Agnes Doyle. In 1905, when Emma married William Cassidy, she moved from her father's house at 57 John Street to her husband's family home next door. The newspaper reported that "the bride was attired in viole de soie, wore a picture hat, and carried white roses." Emma's grandson Bill remembers that Emma spoke five languages, played piano, and was very clever.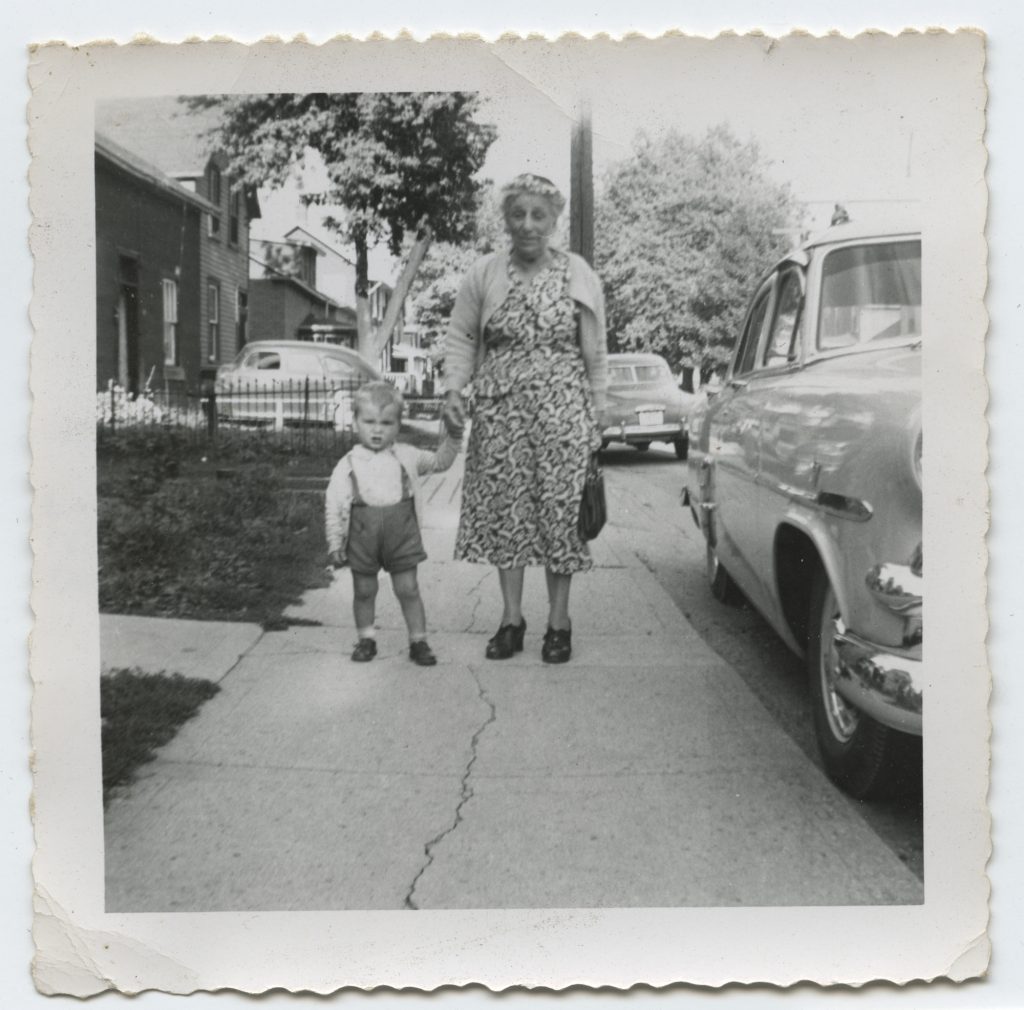 John Patrick Cassidy was one of the children of Emma and William. He quit school at fifteen, and as soon as he turned eighteen in 1944, he joined the army. But it wasn't because he wanted to strike out on his own, Bill says:
My dad wanted to look after my grandmother and grandfather. He did his training at Petawawa, and I remember him saying how homesick he was, horribly horribly homesick, first time away from home. Signing up wasn't the first choice. But as he explained to me, if you didn't sign up you were considered a coward, so you pretty much had to.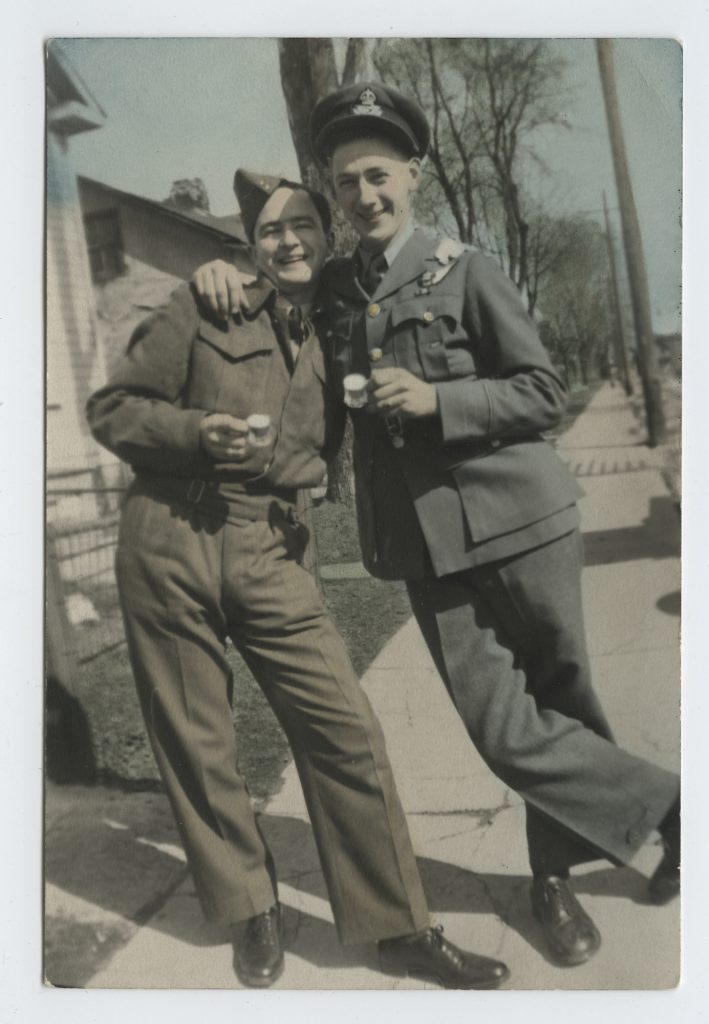 Luckily for John, the war ended before he had to see combat, and he continued to live with his parents on John Street until 1958. John worked at Alcan his whole life. He was active in the United Steelworkers, loved making and racing boats, and played drums with a band named The Brown Brothers. His son Bill remembers that "he'd come home from work and there wasn't a night went by that he didn't go into one of the bedrooms and sit there and play guitar." As a boy, Bill got started on music with that same guitar. Bill says he "barely got through school," but he joined a band, joined the Musicians' Union, and earned a living as a professional musician for 7 or 8 years until he got married. With Smokestack Lightning (a band whose poster featured an image of the tannery chimney in the Inner Harbour), he played bars and high schools through Ontario, Quebec, and the northern US.
For a little more about Bill and his father, see here.
Thanks to Bill Cassidy for his generous sharing of personal and family history. Bill passed away in December 2018. May he make good music wherever he goes.