Location on the Walking Tour
St. George's Cathedral, 270 King Street East.
Audio Clip
Listen to Voula Stathopoulos describe how she met her husband.
St. George's Cathedral, at the end of Johnson Street near the location of our current Greek Orthodox Church, served an important role in the history of Kingston's Greek Community. Before the Greek Community bought and renovated our current location at 121 Johnson Street in 1964, turning it into a Greek Orthodox Church, St. George's Cathedral was often used as a location for Greek ceremonies (such as weddings and baptisms) as well as Greek church services. In this section of our walking tour, we will look at the importance of St. George's Cathedral in the memories of members of our Greek community. Since many weddings within our Greek community took place at St. George's Cathedral, we will also look at weddings, marriage, and courtship in general within our Greek community, as told through the stories and memories of our oral history narrators.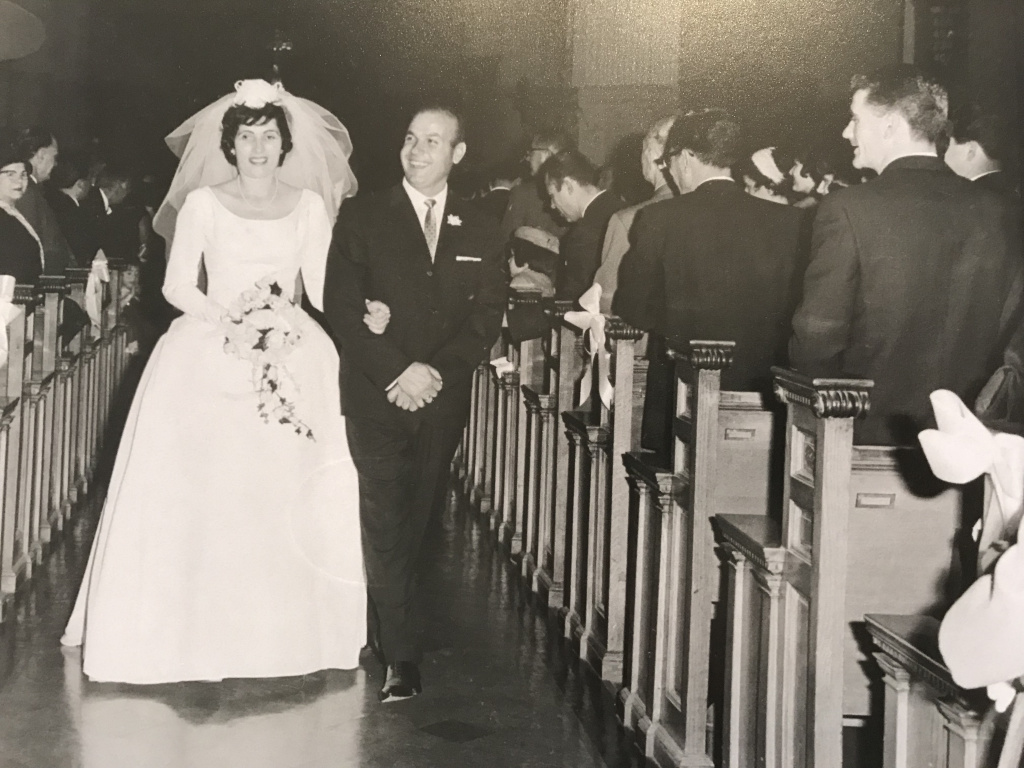 CEREMONIES BEFORE THE CHURCH
Weddings, baptisms, and the celebration of major holidays such as Christmas, Panagia, Easter, and the Holy Week leading up to it, are important ceremonies and pillars of Greek culture. The Greek community of Kingston received its largest wave of immigration around the 1960s, and so the Greek population in Kingston before then was relatively sparse. Because of this, there was no official community organization among early Greek immigrants, nor was there an official gathering point for church services or celebrations. Saint George's Cathedral on Johnson Street became the go-to place for Greek weddings, baptisms, holidays, and church services before 1964.
Maria Karis-Brousalis, whose family was one of the earliest Greek families to immigrate to Kingston, remembers attending services at St. George's Cathedral. She and her family would take their communion there, and eventually became active members of the St. George's Cathedral community. Maria's brother participated in the choir, her father was a Rotarian, and her mother participated in "Women's Aid" at the church; the family made connections and friendships in St. George's that lasted even after the Greeks started organizing their own community, as Maria remembers her family attending meetings for both of the communities.
As more and more Greeks started immigrating to Kingston, St. George's Cathedral provided a space wherein Greek Orthodox services and ceremonies could be held. Maria describes how Greeks could use the chapel at St. George's to hold baptism ceremonies, holidays, and weddings. They would bring a Greek Orthodox Priest to Kingston from elsewhere in order to conduct these ceremonies, as it was not until much later that there was a permanent Greek Orthodox Priest in Kingston. Maria remembers when the Archbishop Athenagoras came to Kingston in 1961 to help set up a Greek community. He gave Maria and her sister a book of Greek Orthodox choir music and told them they were in charge of the church choir, since Maria could play the piano. Since they still did not have a church space of their own, the choir was held at St. George's Cathedral. Maria's sister was eventually married at St. George's by a Greek Orthodox Priest, too.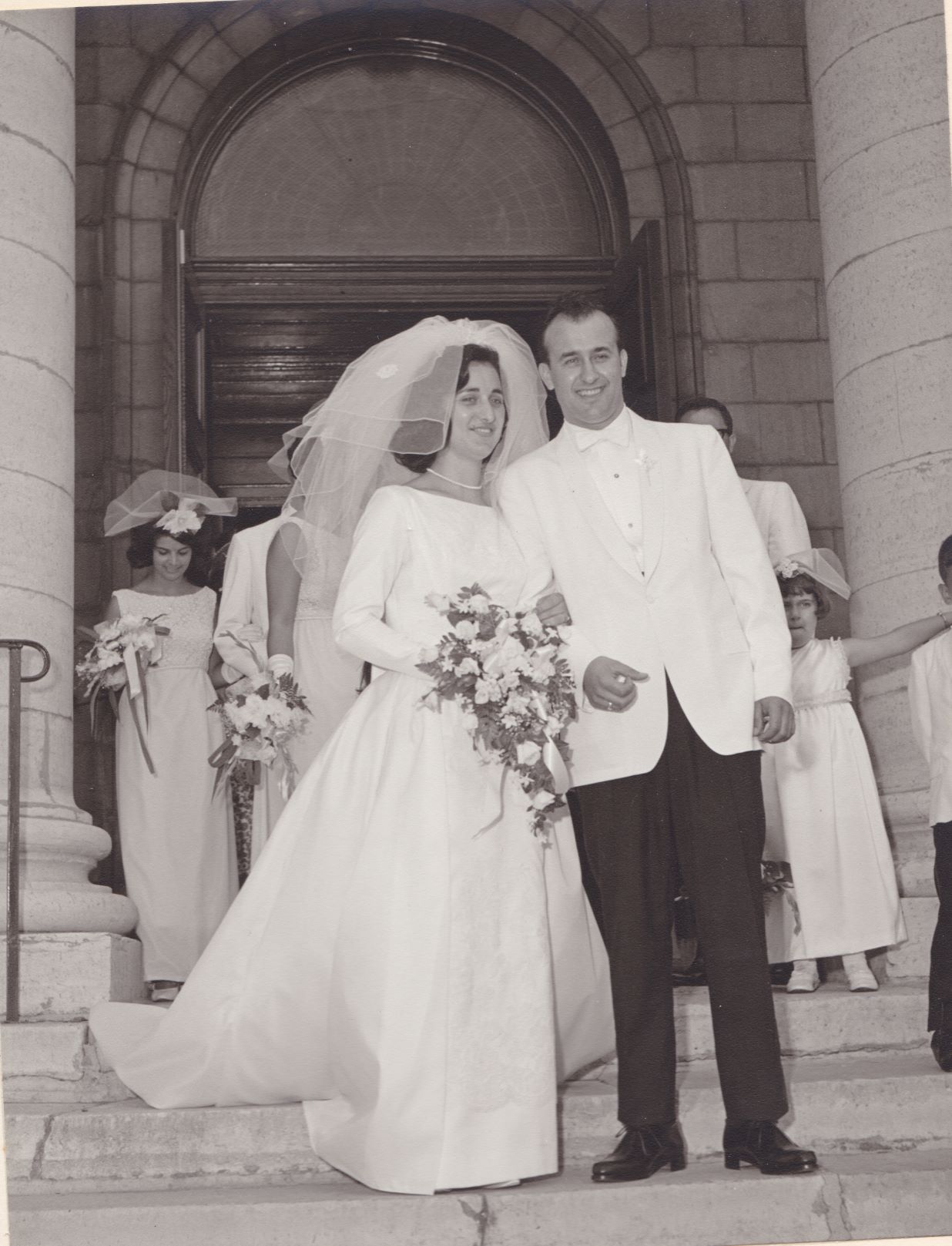 Fil Menikefs, who came to Kingston in 1951, also remembers the importance of St. George's Cathedral for the Greek Community before the establishment of our own church. Greek Orthodox church services at the time, which involved bringing a priest from elsewhere, were only held once in a while, either at St. George's Cathedral or very occasionally at the Masonic Temple on Queen's Street. Fil and his friend Chris Zakos would attend the Anglican services at St. George's Cathedral every Sunday, whenever a Greek Orthodox service wasn't being held. During Holy Week (the week preceding Easter), Fil remembers travelling with Chris to Watertown, where there was a large Greek community, every single day in order to attend Church services.
Clearly, there was a large need for a Greek Orthodox church in Kingston – a need that was only growing over time as more and more Greeks were immigrating to Kingston and searching for a space to hold their important ceremonies, holidays, and services.
MARRIAGE STORIES FROM OUR COMMUNITY
In discussing their life stories, many narrators included in this project spoke about how they met their spouse, and how these courtship and marriage stories took place within their broader stories of migration or community involvement. Many couples moved to Kingston from Greece together, for example, and many people followed future spouses from Greece to Kingston in order to marry. Many even returned to Greece after establishing themselves in Kingston in order to find a spouse to bring over into the new country and build a family.
It should be noted that, at this time, finding a Greek man living in Canada was a desirable path for many girls living in Greece, as this represented hope for a better economic future for a family, in a new land. Greek Canadian men knew the status symbol their new country gave them when returning to Greece, and so they often used it to their advantage when trying to choose a bride. Maria Karis Brousalis shared a humorous story about family friend and Kingstonian George Karkoulis, who returned to Greece in the 1960's in search of a bride. He brought along his North American car by boat as a status symbol in order to impress potential suitors. He married Andromahi (pictured below) that summer and returned to Canada by boat along with the car.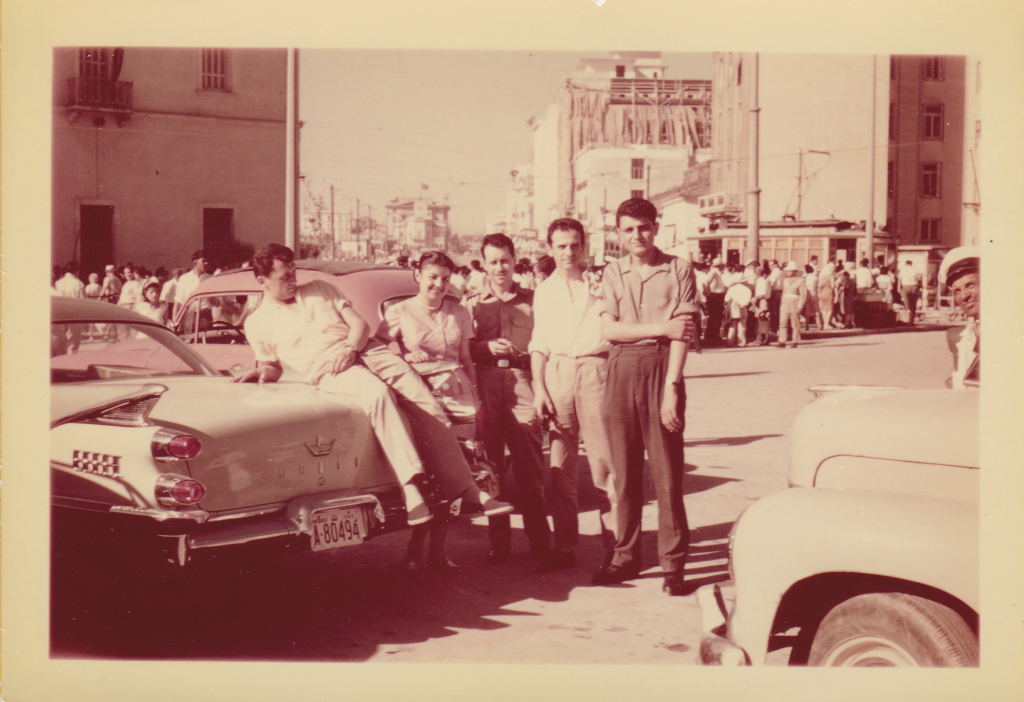 The following stories, of course, are only a sample of all of the wedding and marriage stories within our community and by no means give voice to the full range of experiences of our members. They are arranged chronologically.
Modern relationship configurations are quite different than traditional Greek ones, with arranged marriages no longer the norm, and intermarriage between Greeks no longer so strictly enforced. We can see this change in the marriage stories of our younger community members – especially those who have described their experiences marrying outside of the Greek community and heritage. The children and grandchildren of Greek immigrants, as with any first and second generation immigrants, will inevitably become more entwined with the social norms of the broader host society. Many traditions eventually disperse, while some still remain. Being married within the Orthodox Church is still important to most, and up-keeping Greek traditions through other ways (such as through food, language, and religion) is still important to many descendants of Greek immigrants.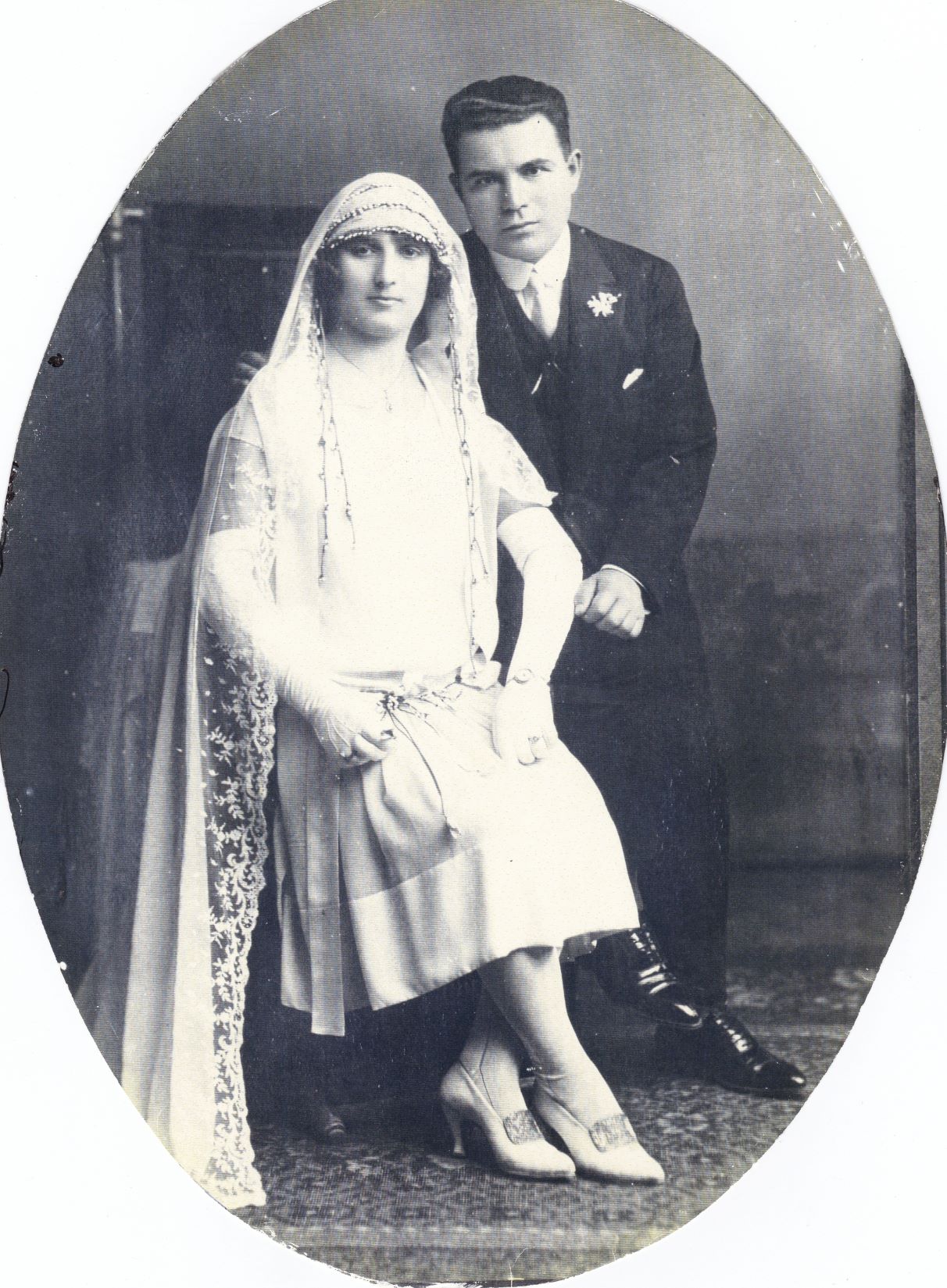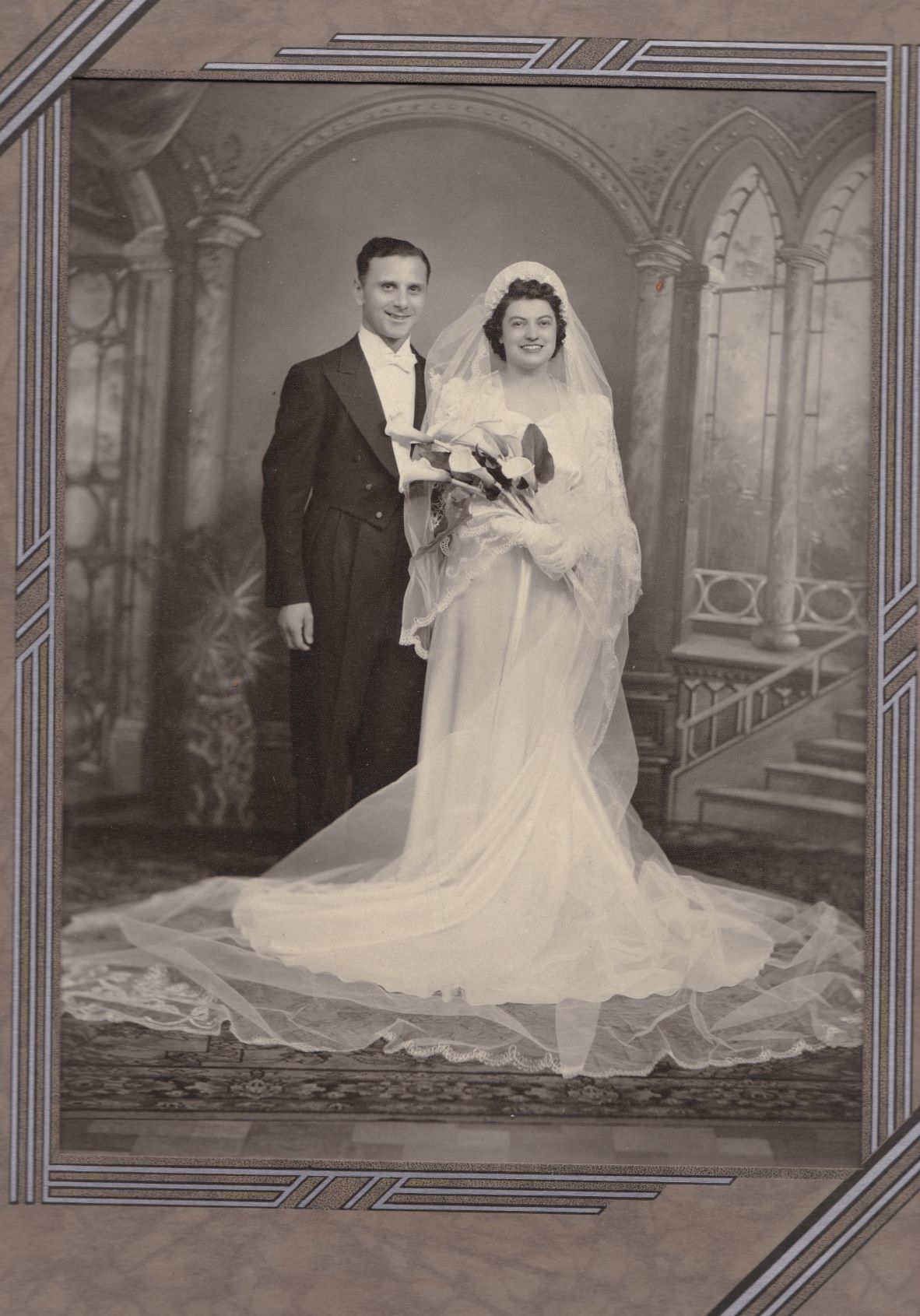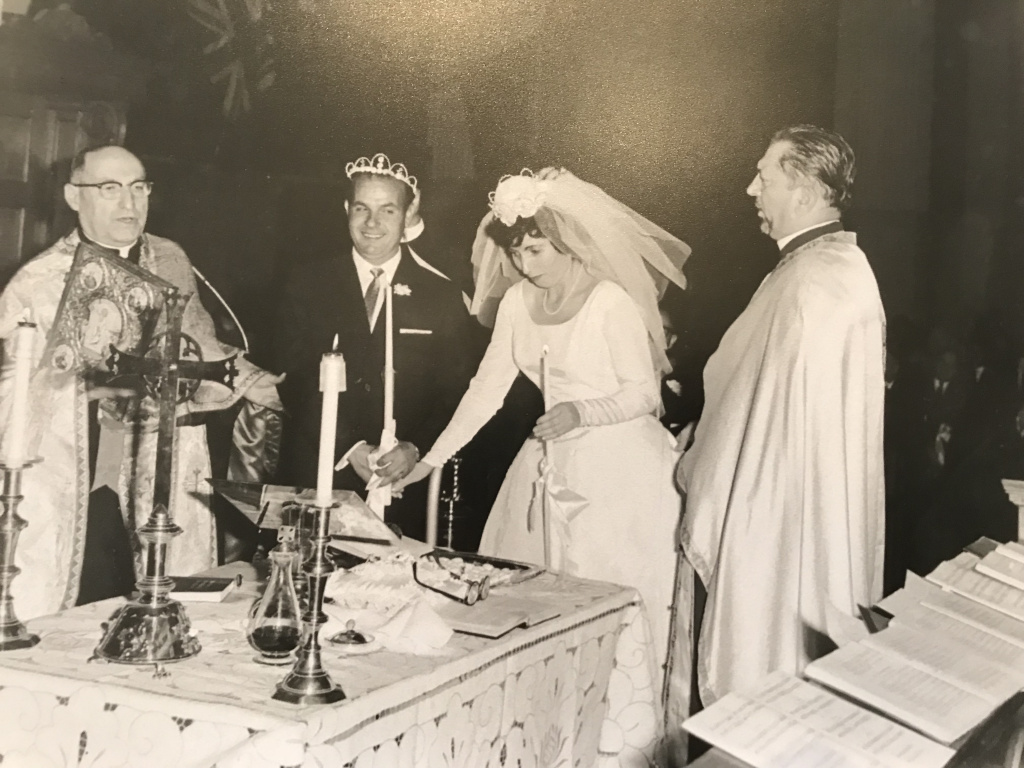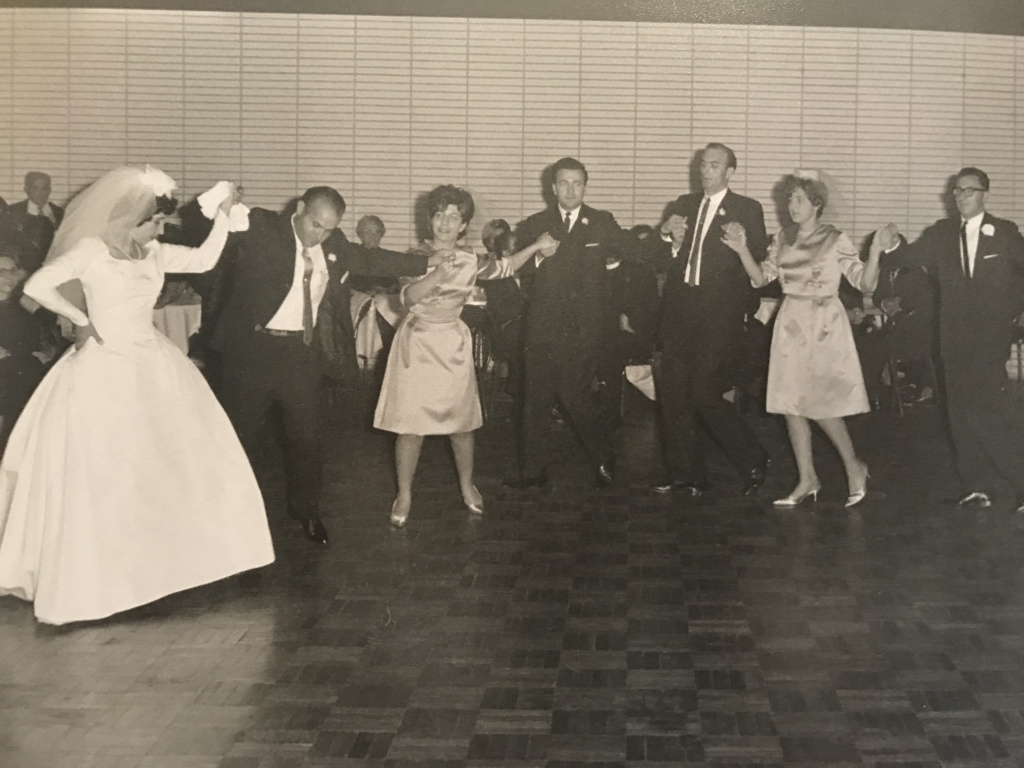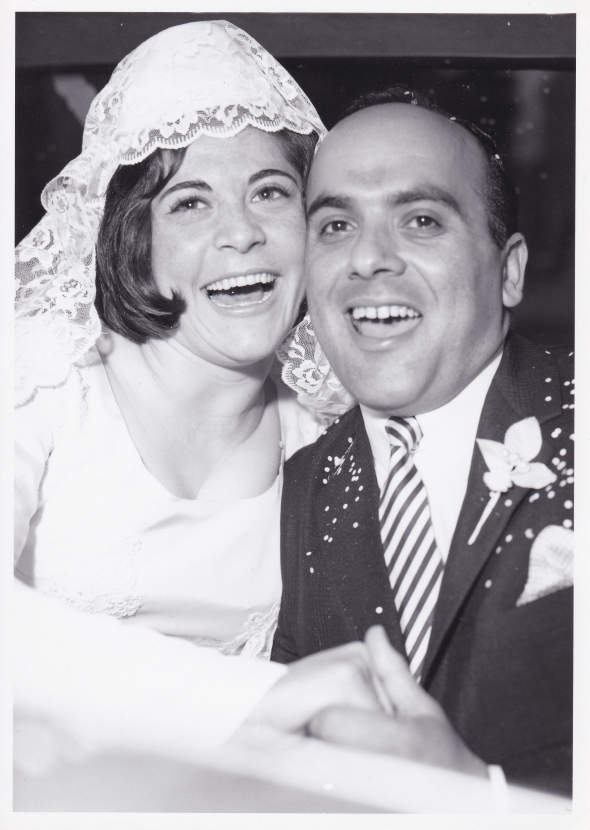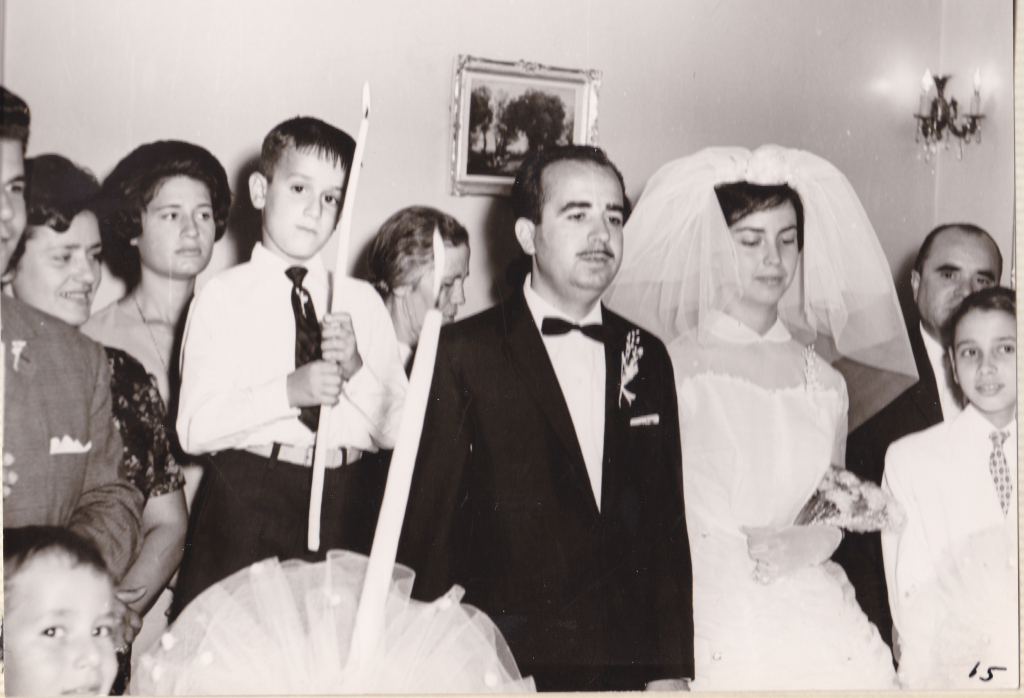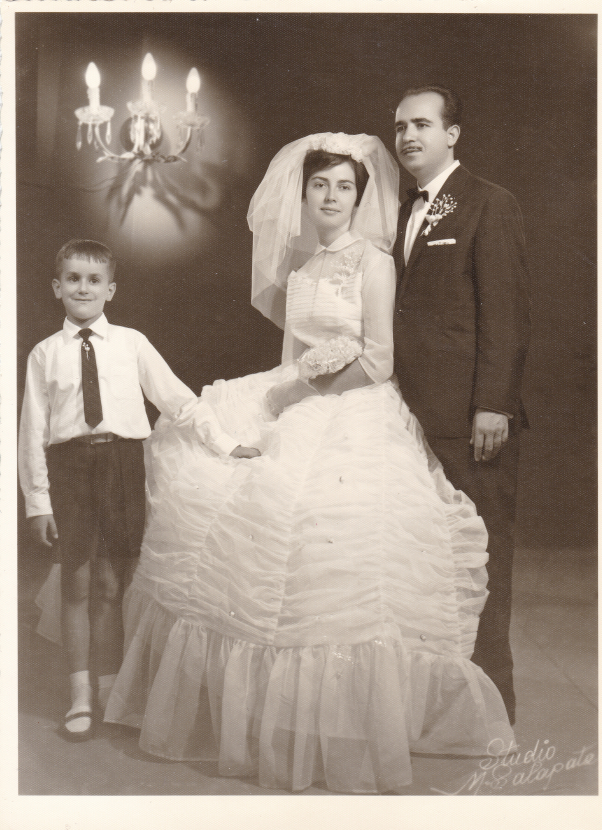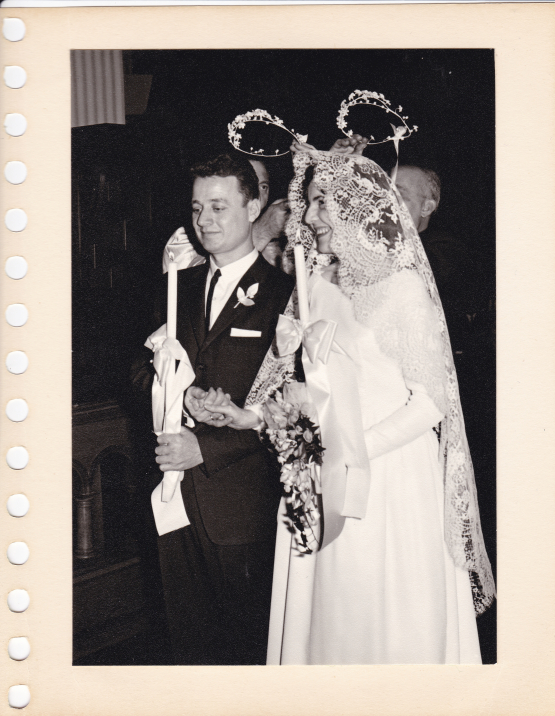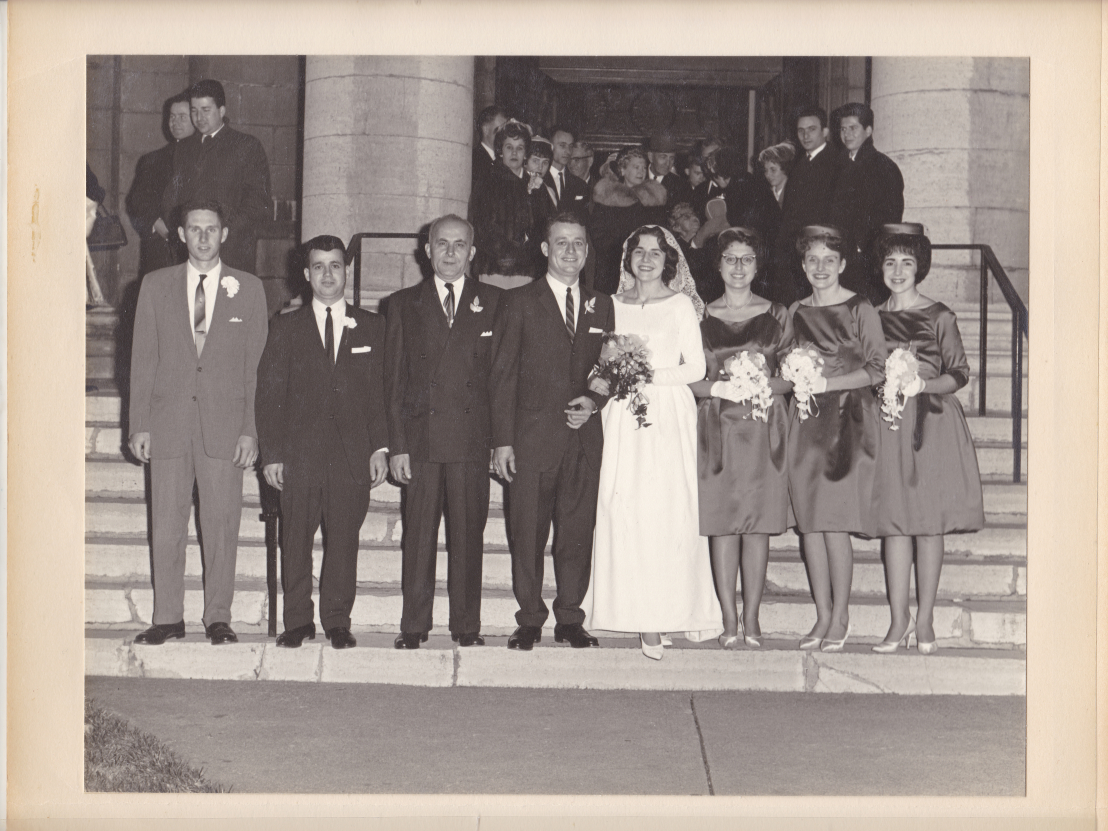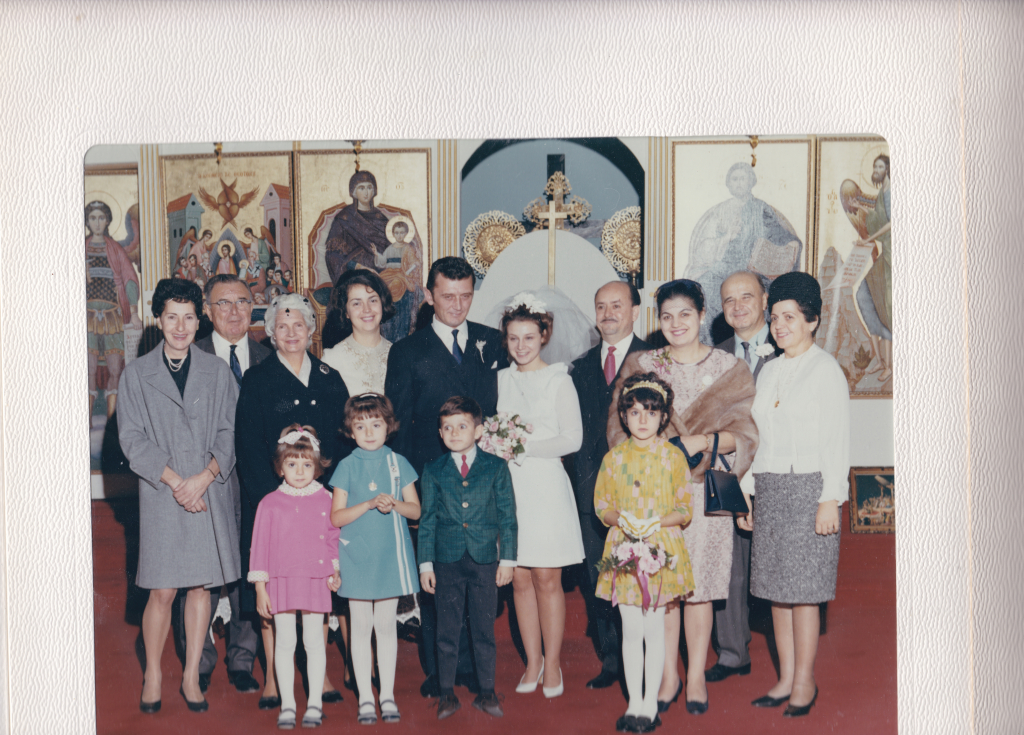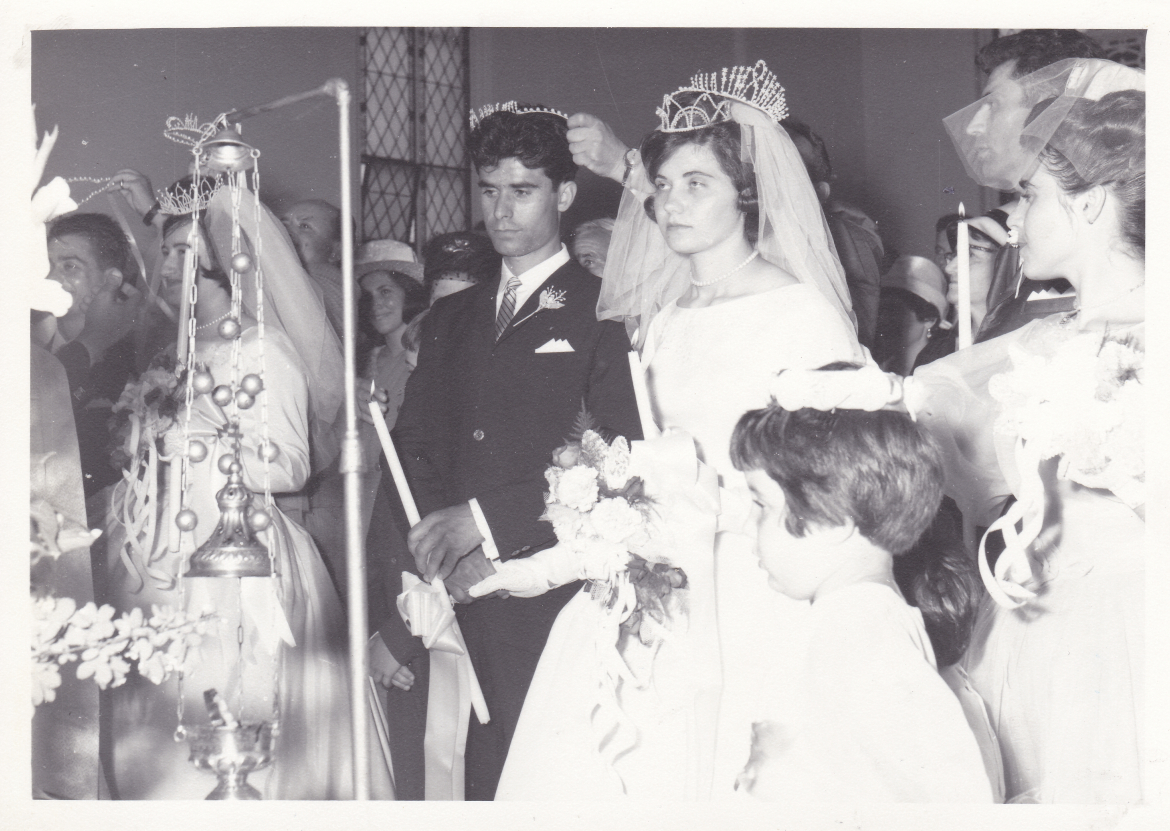 To read the full story, click here.