Street Address: 63 Brock Street, former site for the Dominion Fish Company
In 1901 "a young lad by the name of Babcock" caught "one of the biggest catches of the season" with a fish measuring three feet and six inches and weighing 26 pounds (just shy of 12 kilos).[1] The fish was so large that it was put on display in the Dominion Fish Company's store on Brock Street.[2] The boy had caught a Maskinonge, also known as a Muskellunge. The name of this fish originates from the Anishinaabe words maashkinoozhe (meaning 'great fish'), maskinoše or mashkinonge (meaning 'big pike" or 'ugly pike'). Muskellunge are the largest of the freshwater predators and the largest of the pike family. They have impressively sharp teeth and are known as ambush predators.
While settlers prized salmon because they provided a relatively easy source of food in harsh environmental conditions, Muskellunge were revered because they were so elusive and difficult to catch. So, when someone did make a catch, it often made local news. Another newsworthy catch was made by Mrs. Roach in 1927 who caught a Muskie weighing 18.5 pounds (over 8 kilograms), edging out her husband's 18 lb. catch.[3] The St. Lawrence River has reportedly been home to some of the largest Muskellunge. However, in the 20th century, newspaper reports started to express fears that the numbers of Muskellunge were diminishing and possibly in danger.
After suffering a massive decline in the 1970s, populations rebounded somewhat in the 1980s due to a joint management plan between New York State and Ontario which introduced size limits on catches and encouraged anglers to use catch and release methods. The mortality from catch-and-release is estimated by the Ontario Government at 16.2% and increases significantly if the fish is removed from the water even temporarily – to take a photo, for example. Given recent scientific evidence that fish feel pain, catch-and-release is also likely to be highly traumatic for many fish, leading many to object to sport fishing as cruel. In February 2020, for example, the Union of BC Indian Chiefs wrote an open letter protesting the double standards of government officials who over-monitor Indigenous subsistence fishing while simultaneously condoning the "violence of catch-and-release practices" of sport fishing, stating:
"The regulations associated with sport fishing tacitly support the violent and needless practice of catch-and-release fishing. By catching a fish, removing it from water, injuring it, and then returning it to the water, sport fishing completely disrupts the lifecycle of the creature and causes pain for the sake of recreation. First Nations commonly view this practice to be akin to torture, traumatizing the fish and returning it to the water unable to thrive."[4]
Muskies faced an additional challenge in 2005, however, when gobies were introduced to the Great Lakes through the ballast of an ocean-going freighter and brought with them a virus known as viral hemorrhagic septicemia (VHS), which Muskellunge appear to be particularly prone to.[5] The muskie population continues to decline, but they remain a popular fish for anglers nonetheless.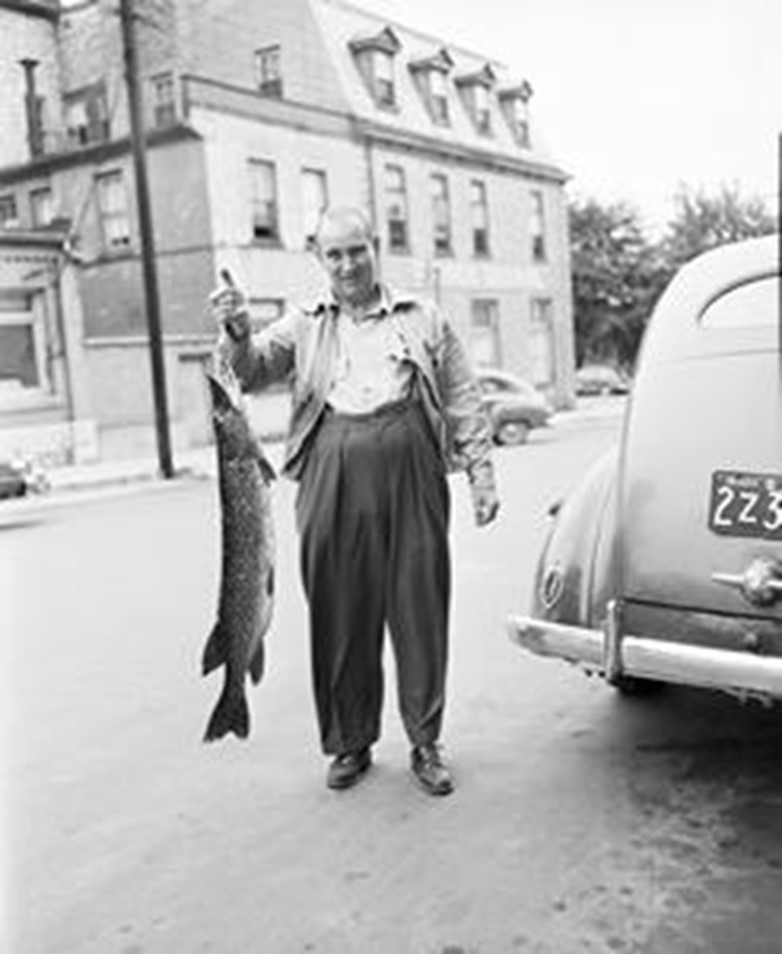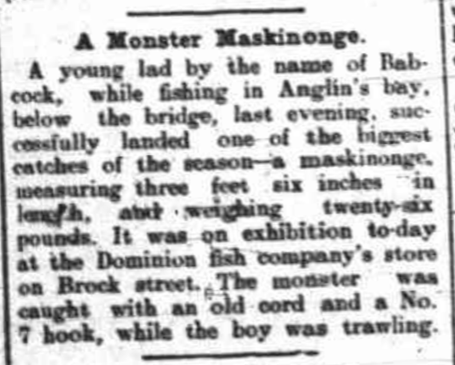 Notes and Credits:
Footnotes: 
Extras: 
What a Fish Knows: The Inner Lives of our underwater cousins by Jonathan Balcombe
Do Fish Feel Pain? By Victoria Braithwaite
Fish welfare, edited by Edward J. Branson
The role of fishing in the Iroquois Economy, 1600-1792, an academic article by Michael Recht.
Chronology of Lake Ontario ecosystem and fisheries, academic article by Brian P. Morrison.

"Shoalmates," a podcast episode with Jonathan Balcombe on The Animal Turn Podcast.